This post may contain affiliate links. Please see our
disclosure
for more information.
"Oh, look. Another Glorious Morning… Makes me SICK!" The opening lines to the classic Halloween movie, Hocus Pocus, always gives me a chuckle. Bette Midler, AKA the divine Miss M., has said that playing Winifred Sanderson was her favorite role. Looking over her astounding career as an actress, that's really saying something. So join me in raising your glasses to Ms. Midler with a Hocus Pocus themed cocktail and mocktail recipe, Another Glorious Morning. I hope you find it does Winifred Sanderson justice. It's certainly yummy!
Here's a quick clip of Winifred Sanderson in all her Hocus Pocus glory.
Serving Another Glorious Morning is perfect for your Halloween or Hocus Pocus theme parties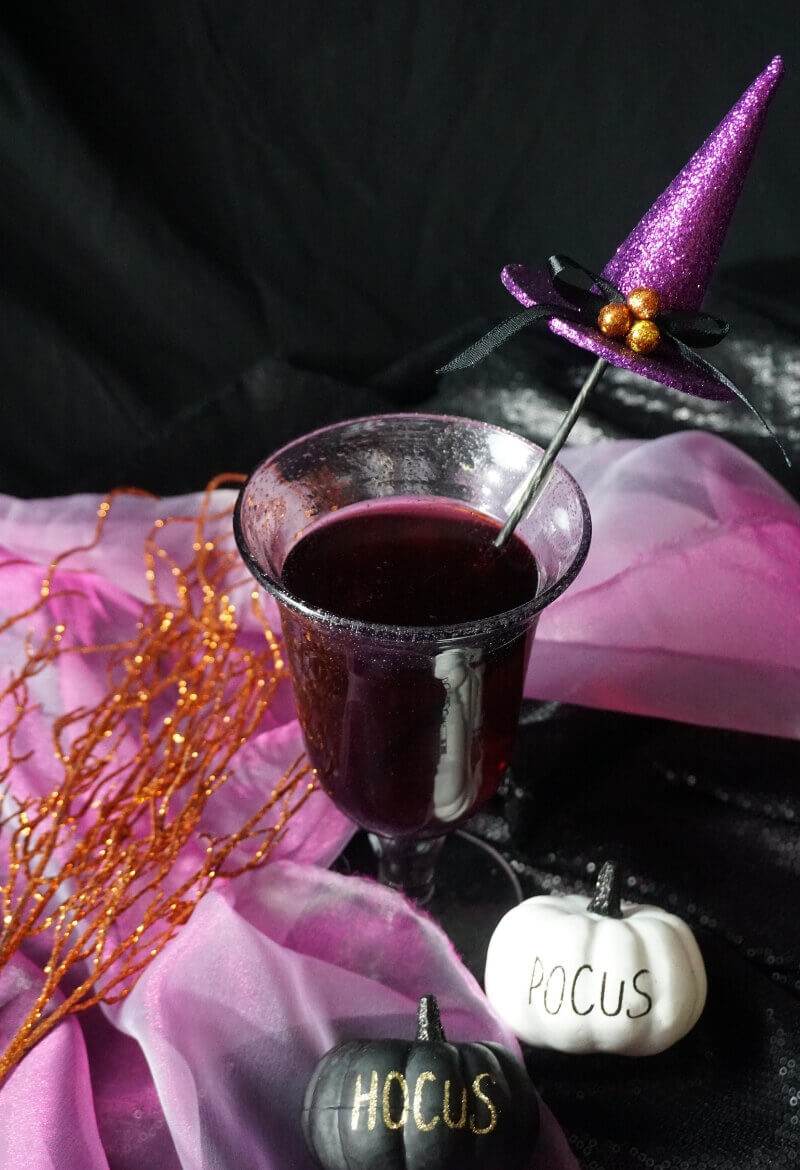 Add some wicked witchery to your Halloween party when you include a fun, Hocus Pocus signature cocktail. You can serve Another Glorious Morning outfitted with witch hats, and all kinds of fun decor like broomsticks and black cats. You can even serve some Hocus Pocus themed food like the Hocus Pocus Potion Sugar Cookies on our sister blog, The Awesome Muse.
Another great cocktail recipe that goes great with the Hocus Pocus theme is the Black Magic Cocktail. It can easily be adapted to serve with or without alcohol, so it's great to serve for kids and adults!
Here's a great idea for a center piece that would look great surrounded by a collection of Another Glorious Morning drinks, complete with their glittery witch hats. That would make such a darling Halloween tablescape. I found the witch hat floral picks I'm using here at my local Joann's.
Another Glorious Morning can be served as a cocktail and mocktail, in individual drinks, or pre-made as a pitcher or drink dispenser, big batch style. It not only tastes great, it's also low-calorie and low-carb, so it's great for those of you counting calories and carbs. There are only 67 calories in one serving! It's also great if you're doing keto.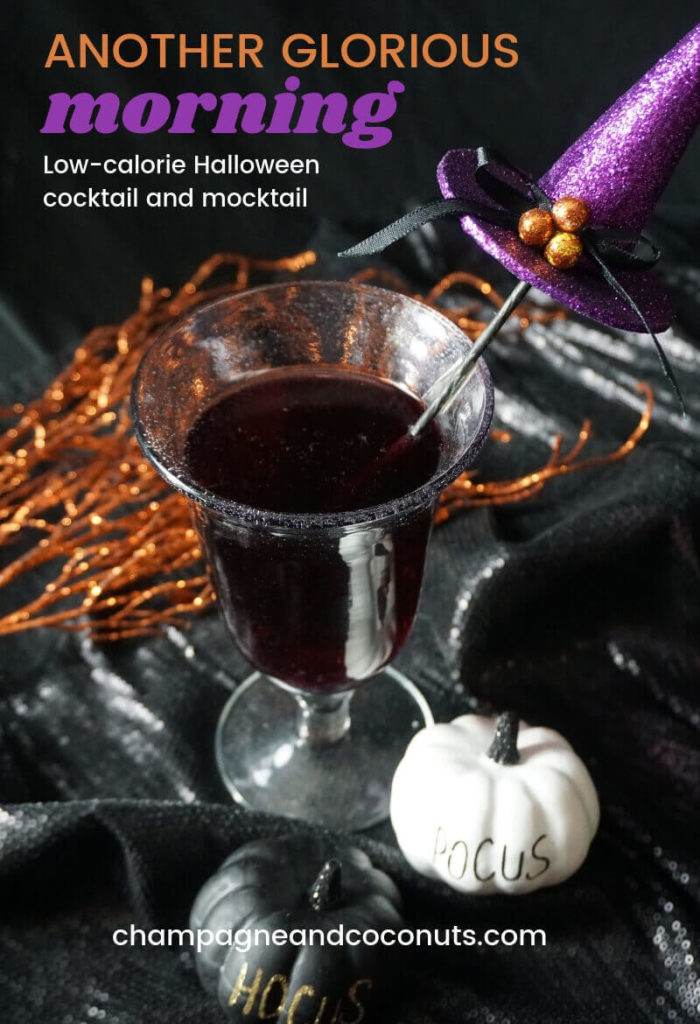 How to make Another Glorious Morning Cocktail
Signature cocktails don't get much easier than two ingredient drinks. So if you're looking for something low-maintenance to serve, this is your drink. All you need is:
Make Another Glorious Morning as a Mocktail
You'll need the Black Raspberry Sparkling Ice, and you can serve it on it's own, or you can mix it with lemon-lime soda so it has some extra carbonation for bubbles. If you're serving it at a party, you can save money ordering the Sparkling Ice by the case.
Let's make Another Glorious Morning!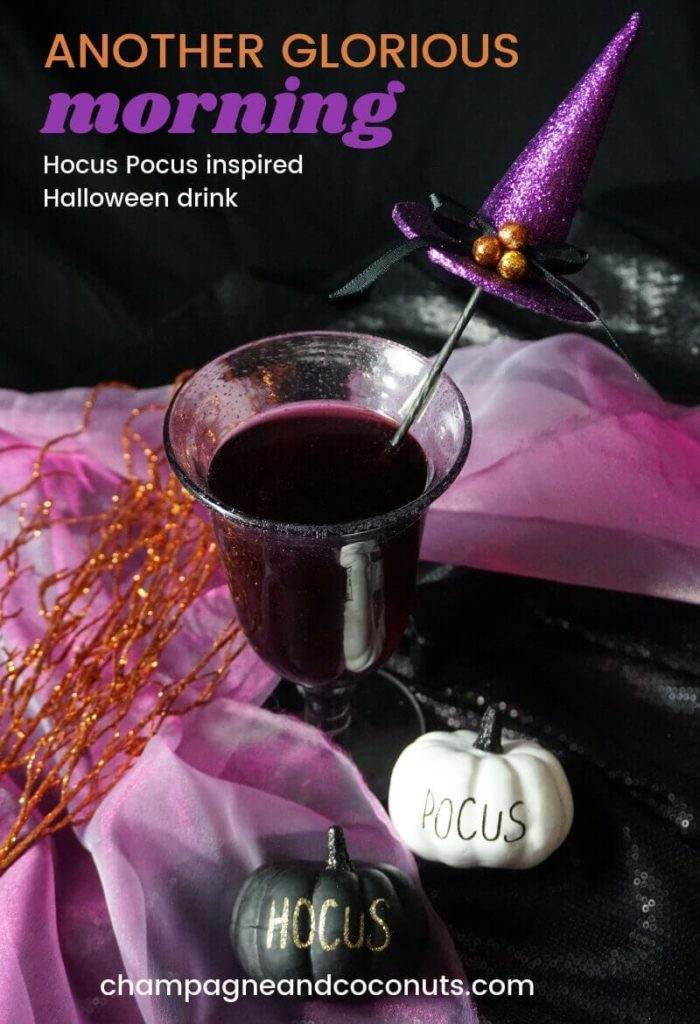 It's so simple. If you're making one drink, simply mix your Sparkling Ice and Vodka in a mixing glass and pour. You won't have a garnish, but if you use a glittery floral pick for decoration, be sure to give it a good shake first to make sure any loose glitter comes off before putting it in the drink.
If you're making it as a big batch drink, I like to do 6 parts Sparkling Ice to 1 part Vodka. You can make it ahead of time, but if you do, it will lose some of its carbonation, so I recommend reserving at least one bottle of Sparkling Ice to refresh the bubbles.
Save and Print the Recipe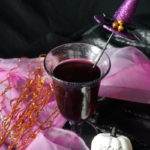 Print Recipe
Another Glorious Morning Hocus Pocus Halloween Drink
"Oh, look. Another glorious morning. Makes me sick." These hilarious lines open the movie Hocus Pocus, and it's only fitting that we kick off the Halloween season with a delightful cocktail and mocktail recipe inspired by the movie.
Prep Time3 mins
Total Time3 mins
Servings: 2
Calories: 67kcal
Ingredients
1 bottle Sparkling Ice Black Raspberry
2 ounces Vodka
Ice
Instructions
Mix your Sparkling Ice Black Raspberry and vodka in a mixing glass.

Put ice into two glasses.

Pour your mixture over ice. Decorate with a floral pick and enjoy!
Notes
Please note that nutrition facts are subject to change based on your choice of ingredients.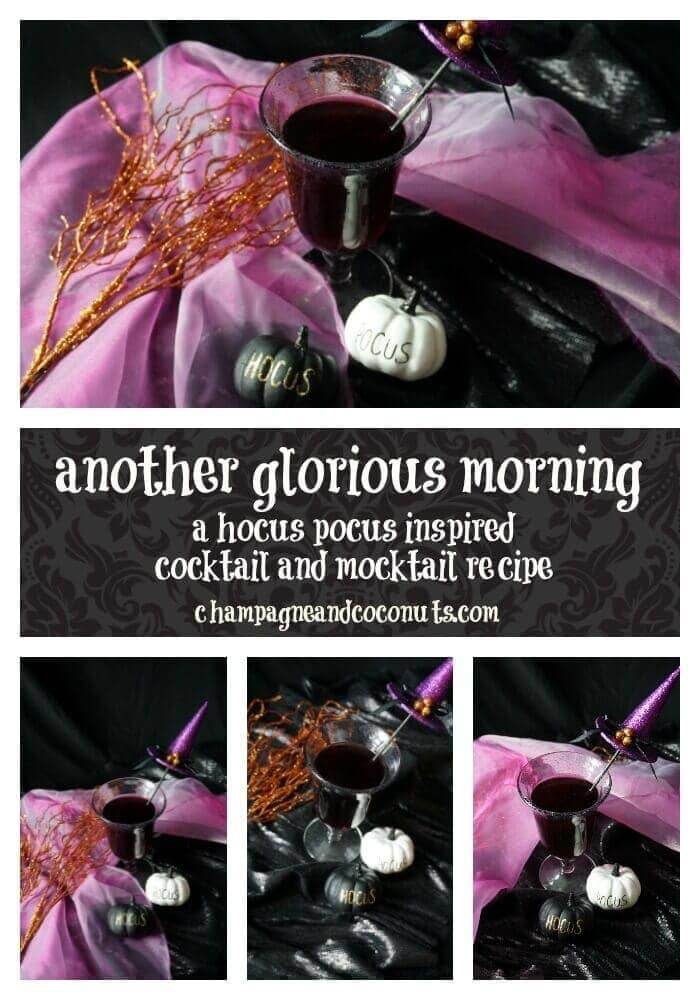 try it and share!
Please let us know how you enjoy our Bowling Green Massacre Martini recipe. If you make it yourself, please let us know on
Pinterest
that you tried it and tag us with #champagneandcoconuts on your
Instagram
photo. If you haven't had a chance to make it yet, be sure to save the recipe on Pinterest so you'll remember where you found it.