This post may contain affiliate links. Please see our
disclosure
for more information.
On a bright sunny day, it's so nice to cool off with a refreshing sunflower spritz cocktail. It's been an especially hot summer, and even though fall is just around the corner, we can count on having a few more hot days. So enjoying a refreshing, sparkling beverage is just what is in order. Especially when it tastes great and isn't going to bust your daily caloric intake.
Enjoy a Sunflower Spritz Cocktail with lemon and rosemary
pin it to save for later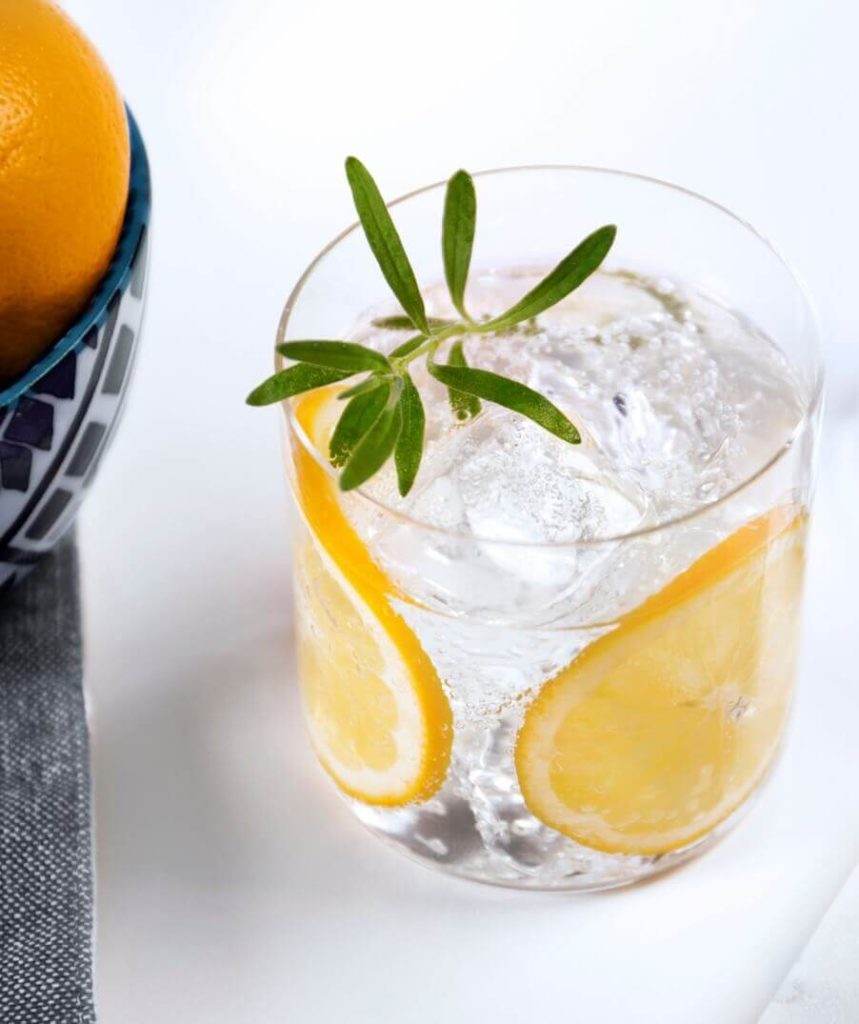 The sunflower spritz is perfect for your picnics, brunch, or even around the pool. It's easy to make and has just enough fizz to make it nice and bubbly.
And when you garnish the drink with lemon, it looks like a little bit of liquid sunshine. What's even better? The Sunflower Spritz is a low-calorie cocktail having only 86 calories. You can further reduce the calories if you would like by substituting diet lemon-lime soda.
You may enjoy some of these delicious cocktails too:
What you need to make a low-calorie Sunflower Spritz Cocktail: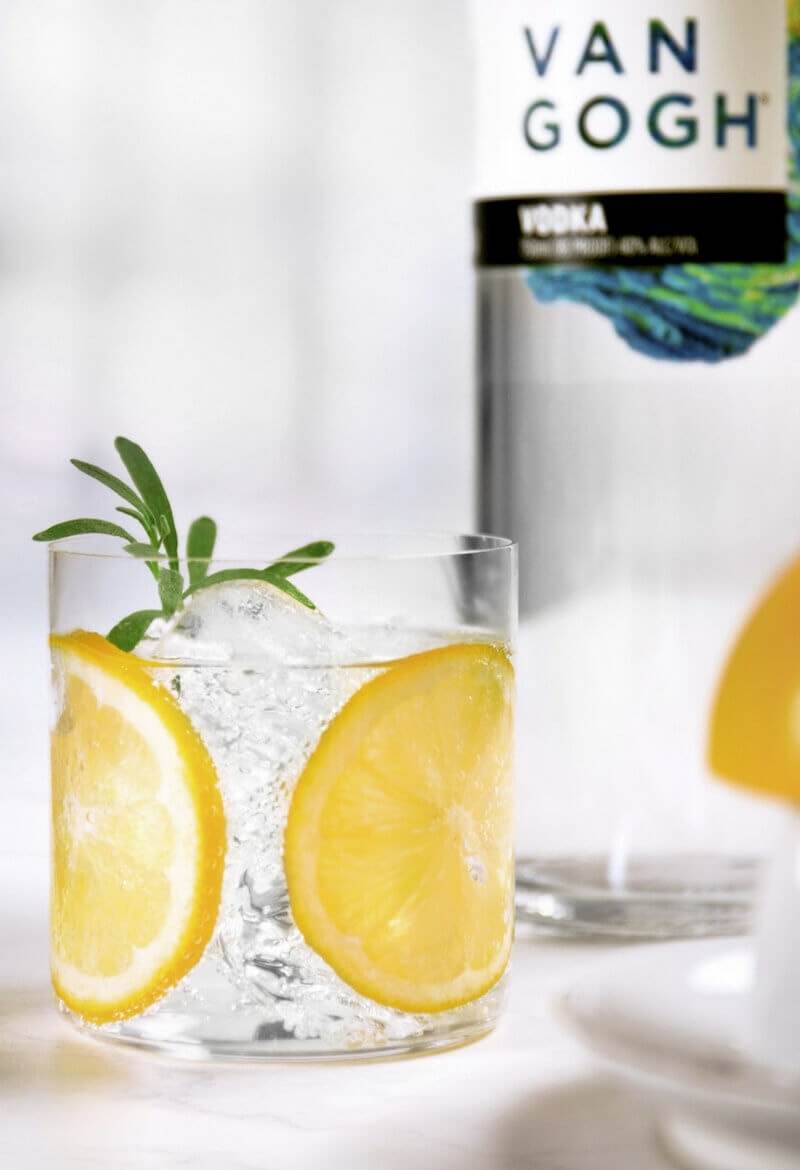 1 oz. Van Gogh Vodka
1 oz. lemon-lime soda
1/2 lemon, squeezed
1 oz. club soda
rosemary sprig
ice
cocktail shaker
Make it a Mocktail!
You can easily make the spritz a mocktail by leaving out the vodka. Mixing the lemon juice, club soda, and lemon-lime soda makes a nice refreshing drink for those who want to avoid the alcohol.
Let's make the Sunflower Spritz
pin it to save for later
Shake first two ingredients well with ice.  Strain into a rocks glass over fresh ice and stir in club soda.  Top with juice from squeezed lemon.  Garnish with lemon wheel and rosemary sprig.
If you need a great cocktail shaker, I really like this one as it comes with a strainer and several other handy bar tools. It's also super stylish.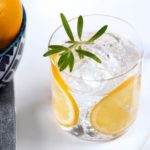 Print Recipe
Sunflower Spritz Cocktail
The Sunflower Spritz cocktail is perfect for serving poolside on a hot, summer day. It's the perfect refreshing and feels like a little bit of liquid sunshine.
Prep Time3 mins
Total Time3 mins
Servings: 1
Calories: 86kcal
Equipment
Cocktail Shaker

Rocks Glasses
Ingredients
1 oz Van Gogh Vodka
1 oz Lemon-Lime Soda
1/2 Lemon squeezed
1 oz Club Soda
1 Rosemary Sprig for garnish
Instructions
In a cocktail shaker, shake vodka and lemon-lime soda.

Strain into a rocks glass over ice.

Stir in club soda.

Top with lemon juice.

Garnish with lemon wheels and rosemary sprig.
Notes
Please note that nutrition facts are subject to change based on your choice of ingredients.
try it and share!
Please let us know how you enjoy our
Sunflower Spritz
cocktail and mocktail recipe. If you make it yourself, please let us know on 
Pinterest
 that you tried it and tag us with #champagneandcoconuts on your 
Instagram
 photo. If you haven't had a chance to make it yet, be sure to save the recipe on Pinterest so you'll remember where you found it.