This post may contain affiliate links. Please see our
disclosure
for more information.
In August, the Perseid Meteor Shower, the most dazzling nighttime event of summer, will peak.  It's the perfect excuse to enjoy a sparkling starry night cocktail (or two) under the stars.
Watch the Perseids with a Starry Night Cocktail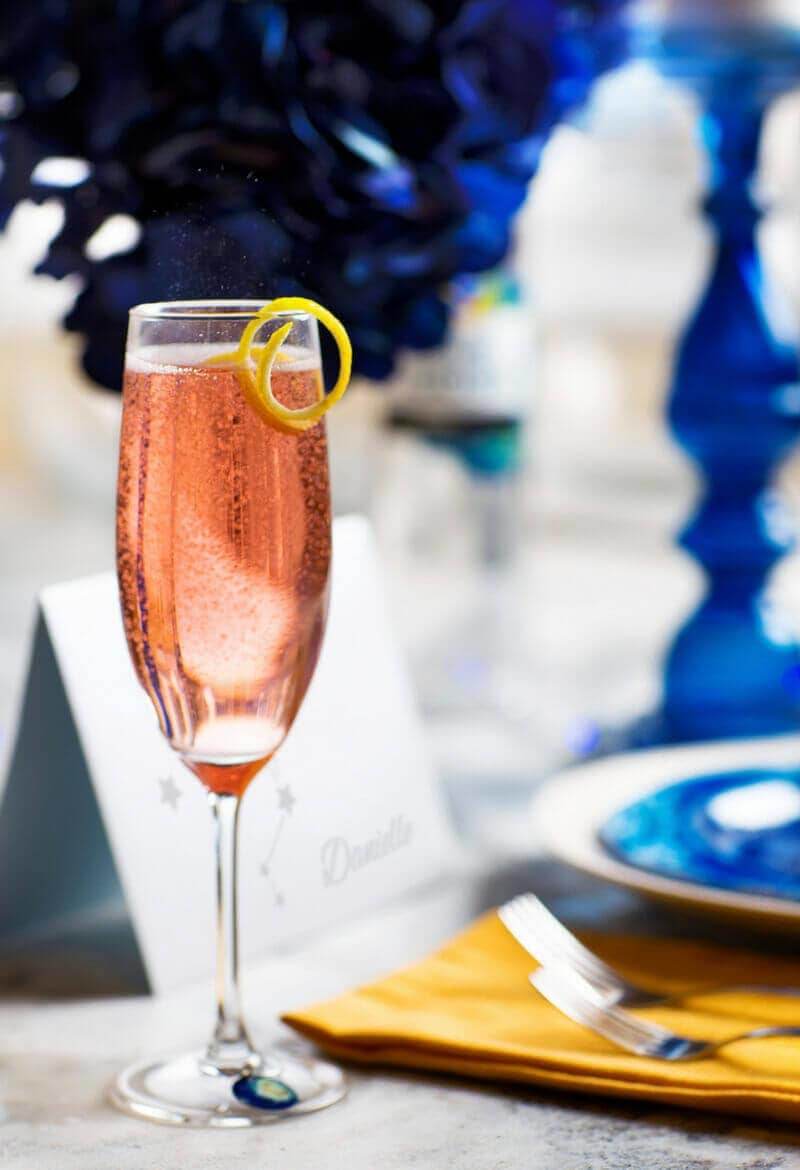 One of Vincent Van Gogh's most iconic works is his Starry Night painting, a masterpiece that Van Gogh Vodka pays homage to on their flagship 80 proof Van Gogh Vodka bottle.  What better way to celebrate the Perseids, than by sipping on a Van Gogh sparkling cocktail?
And if you're going to be enjoying a Starry Night Cocktail while enjoying a starry night, you need to think about how to best enjoy both. We've got the cocktail recipe, and Astronomer Dr. Aparna Venkatesan's has the tips for enjoying the meteor shower. Get ready to impress your family and friends with some fun facts along with a great cocktail recipe.
You may enjoy some other delicious cocktails that are perfect for a special occasion:
A few facts about the Perseid meteor shower:
The Perseid is the most popular meteor shower of the year for the Northern Hemisphere and will peak the nights of August 11-12 and 12-13.
During these dates, between 60-70 meteors per hour will be visible under the right conditions; in peak years that number can rocket upwards of 150 meteors per hour.
While difficult to see in locations that have a lot of ambient light, the consensus is if you can see each star of the Little Dipper, your eyes have "dark adapted," and you should be able to view the shower.
Meteors, also known as "shooting stars" and "falling stars," are created when bits of debris from asteroids and comets enter the earth's atmosphere and begin to glow as they heat up from friction.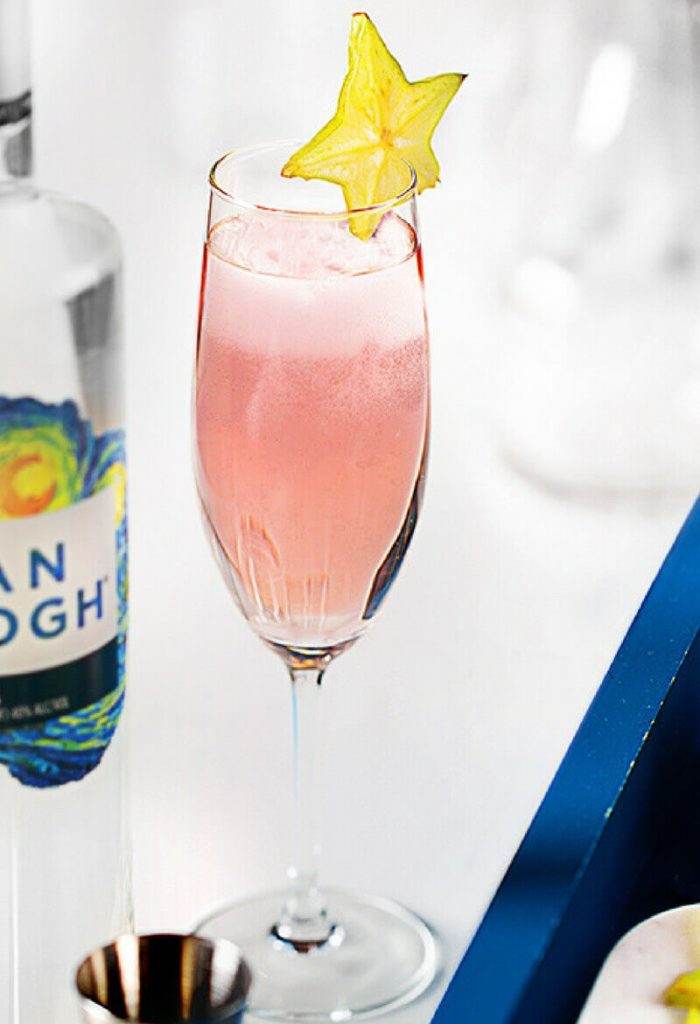 Overall Star Gazing Tips
Try to find a location that is as dark as possible (minimal light pollution) and has a good chance of clear skies/good weather.  Added bonuses are high elevation locations and dry (desert or mountain-like) conditions.
Having the moon phase not full helps sky-viewing immensely.  The ideal moon phase is between new and first quarter.
Dress warm enough for nighttime temperatures.
Tips for Watching a Meteor Shower from Dr. Venkatesan
Stay up past midnight – showers peak between midnight and dawn.
No telescopes or binoculars needed – just a wide unobstructed field of view of the sky.
As one gazes as the sky for a while, a blanket or chair to relax on are great so as not strain your neck while craning back and looking up.
After identifying the area of the sky from which the meteors will appear to be coming from, relax your eyes and look away slightly as your peripheral vision will be great at picking up the streaks.
How to make the Starry Night Cocktail
Now that you know what to do to best enjoy the meteor shower, let's kick it up a notch with the perfect cocktail for your viewing pleasure.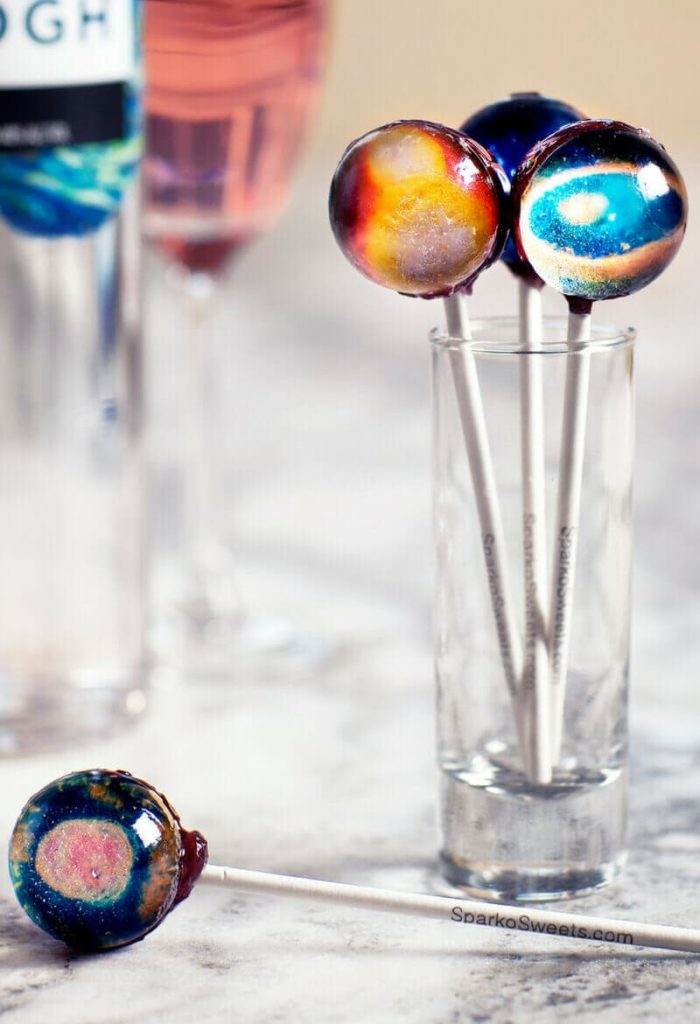 The great thing about this drink is that it tastes so good, but it's beauty comes from its simplicity. You simply need vodka and rose with your favorite garnish. We used a starfruit to go with the theme.
You need these ingredients:
1 oz. Van Gogh Vodka, chilled
4 oz. sparkling rosé, chilled
If your rosé is dry, add 1/4 oz. simple syrup
Starfruit for garnish
Galaxy lollipop(s) for garnish (optional, but a lot of fun!)
You can find the galaxy lollipops on Amazon. They also come in other cool designs like planets and nebulas, too! Aren't they gorgeous and just perfect for a meteor shower viewing with the starry night cocktail? You don't need a swizzle stick when you have these lollipops.
Making the Starry Night Cocktail
Add chilled Van Gogh Vodka to a flute and top with chilled sparkling rosé.  Garnish with a starfruit.
For a twist on color, try substituting Van Gogh Pomegranate or Van Gogh Açaí-Blueberry.
Save or print the recipe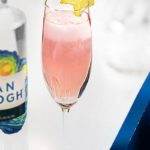 Print Recipe
Starry Night Cocktail
The Starry Night Cocktail made with Van Gogh Vodka is the perfect beverage to serve while viewing the Perseid Meteor Shower.
Prep Time3 mins
Total Time3 mins
Servings: 1
Calories: 160kcal
Ingredients
1 oz Van Gogh Vodka
4 oz Rose Wine
1/4 oz Simple Syrup optional
1 Starfruit garnish, optional
1 Galaxy lollipop garnish, optional
Instructions
In a champagne flute, add chilled Van Gogh Vodka.

Top with chilled sparkling rose.

Add a starfruit or galaxy lollipop for garnish.

Serve and enjoy!
Notes
To change the color of the starry night cocktail, consider substituting Van Gogh Pomegranate or Acai-Blueberry flavored vodka. Please note that nutrition information is subject to change based on your choice of ingredients and garnishes. 
try it and share!
Please let us know how you enjoy our Starry Night cocktail recipe. If you make it yourself, please let us know on 
Pinterest
 that you tried it and tag us with #champagneandcoconuts on your 
Instagram
 photo. If you haven't had a chance to make it yet, be sure to save the recipe on Pinterest so you'll remember where you found it.