This post may contain affiliate links. Please see our
disclosure
for more information.
The Star Wars movie franchise is all about heroes who learn how to use The Force for good so that they can defeat the Dark Side and save the galaxy. And one perfect way to celebrate this ultimate battle between good and evil is with refreshments like these delicious Star Wars Drinks!
Whether you are looking for yummy drinks to share with your Star Wars family or seeking that perfect beverage for your annual May the Fourth Star Wars party, you're sure to find something spectacular in this roundup of drinks. Most (although not all) of the beverages in this roundup are alcohol-free, a number of them can easily be "spiked" if you'd like to serve them to adults as well as children.
What I love most is the variety to be found here. There are several delicious hot cocoa recipes, for those who just want to curl up with a warm beverage while they cheer for their favorite rebels. And there are some wonderful themed party drinks that will have you imagining Star Wars party decorations and snacks. And for kids, be sure to check out the Boba Fett Freakshake, a scrumptious and fun-filled concoction involving ice cream, frosting, candy, and a cute little toy gun.

With so many wonderful Star Wars Drinks to enjoy, you might be tempted to make every day a Star Wars celebration!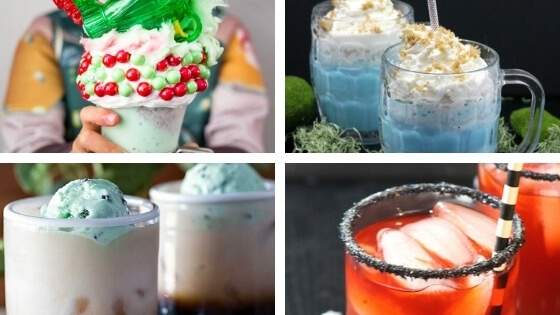 Keep everyone visiting your cantina happy with these delightful Star Wars Drinks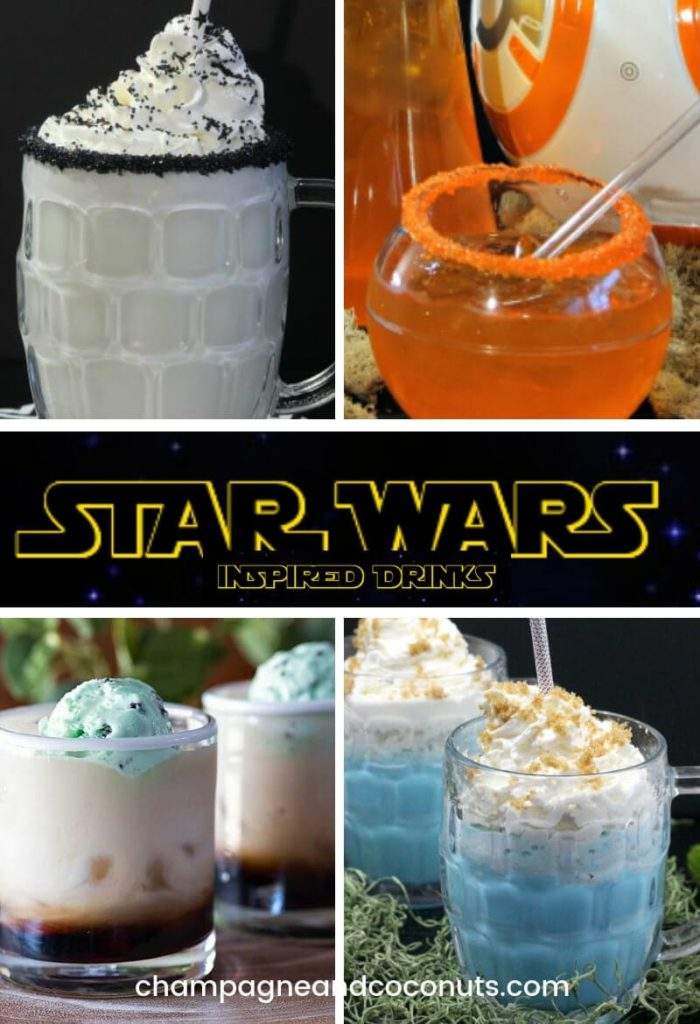 Storm Trooper White Chocolate Cocoa – Saving Dollars and Sense
BB-8 Punch – The Joys of Boys
Star Wars Bantha Cocoa – Totally the Bomb
Floating Yoda Cocktail – Homemade de Hooplah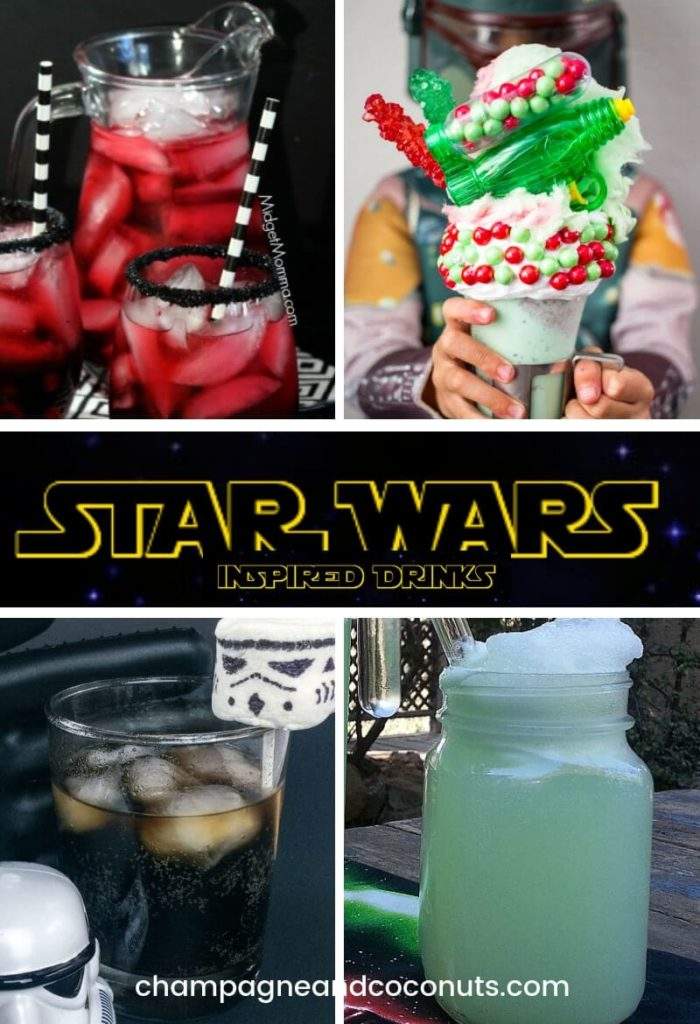 These Star Wars Themed Drinks are perfect for your May the 4th Be With You parties
Kylo Ren Party Drink – Midget Momma
Boba Fett Freakshake – A Night Owl
Jabba Juice – Mama Likes to Cook
Star Wars Dark and Stormy Mocktail – Kim and Carrie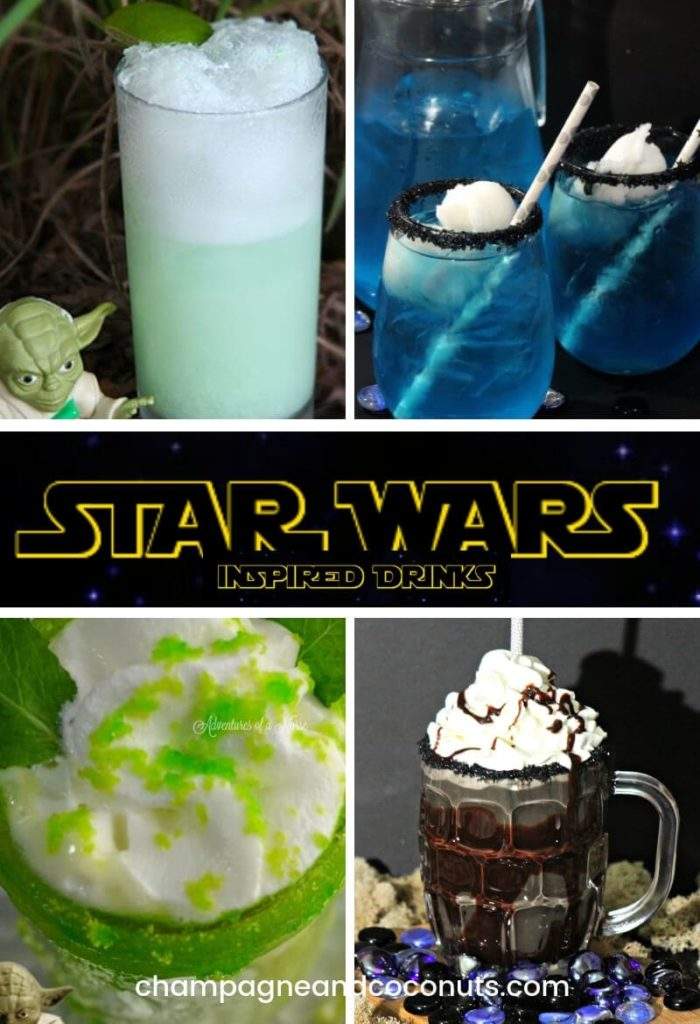 Yoda Soda – Hi Cookery
Star Wars R2D2 Punch – This Mommy Saves Money
Darth Vader Double Chocolate Cocoa – Lady and the Blog
Yoda Mint Hot Chocolate – Adventures of a Nurse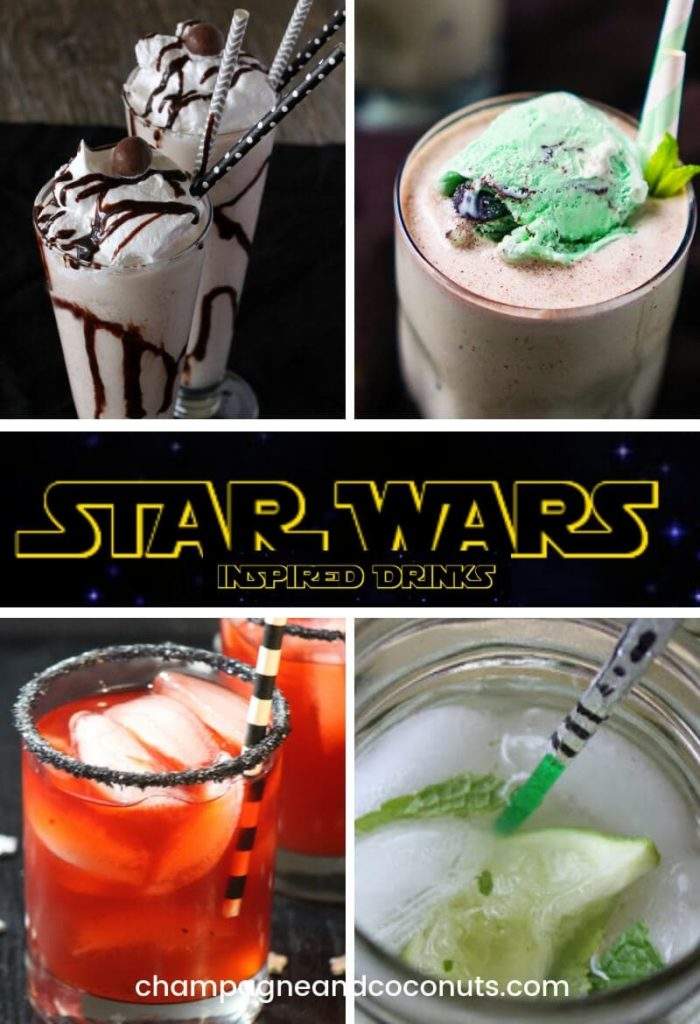 Darth Malt Milkshakes – Around My Family Table
Yoda Mudslide – The Love Nerds
Yoda Swamp Soda – Clutzy Cooking
Kylo Ren Cocktail – Redhead Baby Mama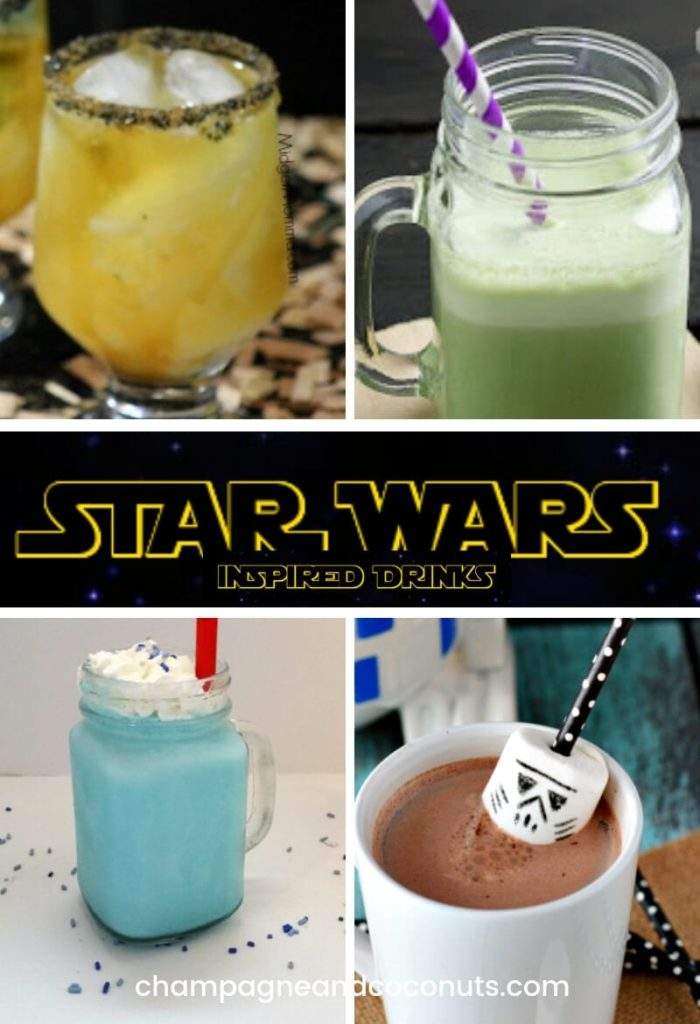 Chewbacca Cocktail – Midget Momma
Green Milk – Geeky Chef
Star Wars Hot Cocoa – The Joys of Boys
Star Wars R2D2 Milkshake – Darcy and Brian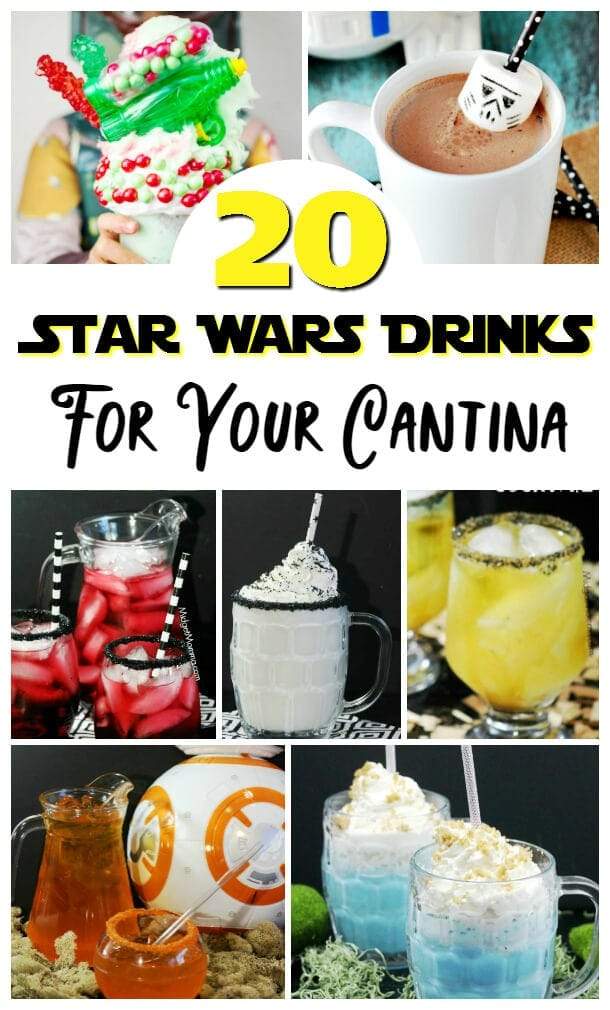 Star Wars Drinks goes great with Star Wars Fan Food! Check out these great recipes for Princess Leia cookies and some good ol' Chewbacca Cookies too!
more fan inspired cocktail recipes here at champagne and coconuts
If you enjoy fan inspired cocktail recipes, we have some more that you may enjoy. We are not-so-secret geeks here at C&C.
Our Game of Thrones fans love our Mother of Dragon Fruit cocktail, and we've also rounded up some other great GOT inspired drinks for you too.
If you love Marvel's Avengers, you'll enjoy checking out our roundup of drinks inspired by the epic series. These Awesome Avengers Drinks are great for the kids, but there's no reason they can't be spiked.
If you are a Harry Potter fan, we have a handful of drinks you may enjoy. We have a great recipe for Harry Potter's Pumpkin Juice, a dry ice cocktail inspired by the Crimes of Grindelwald, and our blue curacao based drink inspired by the Occamy Beast in Fantastic Beasts and Where to Find Them.
If you love Hocus Pocus like we do, check out our fun homage to the Sanderson Sisters, Another Glorious Morning.
try it and share!
Please let us know how you enjoy trying some of these great Christmas Cocktail recipes. If you make one yourself, please let us know on Pinterest that you tried it and tag us with #champagneandcoconuts on your Instagram photo. If you haven't had a chance to make it yet, be sure to save the recipe on Pinterest so you'll remember where you found it.
You may enjoy following our Pinterest Boards, Star Wars Themed Cocktail and Mocktail Recipes, and Fandom Inspired Cocktail and Mocktail Recipes.
Disclaimer: Never use blogger photos without permission. The Virtual Assistant (Danielle) who prepared this roundup obtained permission to use the photos included in this article from various Facebook Roundup groups. Links were submitted by blog owners/representatives and are being used in accordance to the group rules.