This post may contain affiliate links. Please see our
disclosure
for more information.
One of the first creamy drinks I was introduced to was a traditional White Russian. Ever since that first sip, I have been hooked. The drinks are so decadent and since I have a sweet tooth, they double as a great after dinner dessert drink. So it's probably no surprise that I enjoy experimenting with various ways to enjoy a White Russian cocktail. And making a Salted Caramel White Russian really hits the spot.
Cream based drinks mixed with caramel are two great tastes that taste great together as the old jingle goes. And when you add the delicious coffee flavor of Kahlua, well, it's just all the more heavenly.
So when it starts getting cold outside, or even if I just wish it was cold outside, I like to bring a little bit of winter indoors and enjoy a delicious drink. And making a White Russian with salted caramel has never let me down.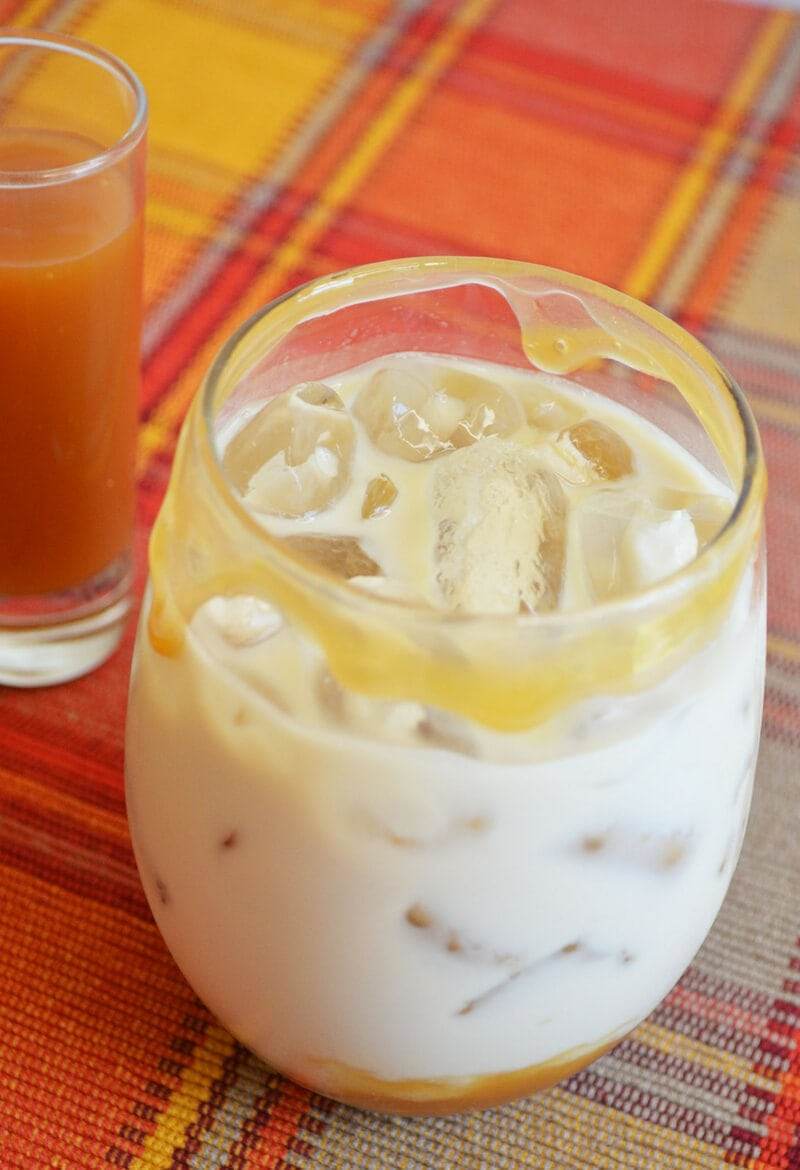 Salted Caramel White Russian
When I make a White Russian, I kind of go with the idea of "go big or go home." I'm typically a fan of doing all that I can to reduce the calories and carbs in my drinks, and you can certainly do so with this drink. In fact, substituting milk for cream reduces your caloric intake quite a bit. You can also substitute a sugar-free caramel syrup or sauce.
But one of the things I love about this drink is that it is so divinely rich. So I like to adjust the other things I'm enjoying that day so I can have my caramel White Russian just the way I like it. Rich, heavenly, and made with fresh, buttery cream. It's a little bit of heaven!
Ingredients you need to make our Salted Caramel White Russian
Salted Caramel flavored vodka
Kahlua
Cream, milk, or half n half
Ice
Caramel sauce for garnish (Torani is great)
Course sea salt for garnish
Make it a Mocktail instead
With this recipe, if you want to serve it without alcohol, I like to substitute Kahlua flavored syrup to use in place of Kahlua liqueur. Omit the vodka. Then you can add a bit more cream (or milk or half n half) and still get the taste of salted caramel from the caramel sauce without sacrificing the yummy Kahlua taste.
You can also mix it up a bit and use Kahlua flavored coffee instead of Kahlua syrup. If you do that, you sub in the coffee, and you can serve it either hot or cold for a yummy salted caramel and Kahlua White Russian latte. You've got some fun options, and I'd love to hear how you mix it up!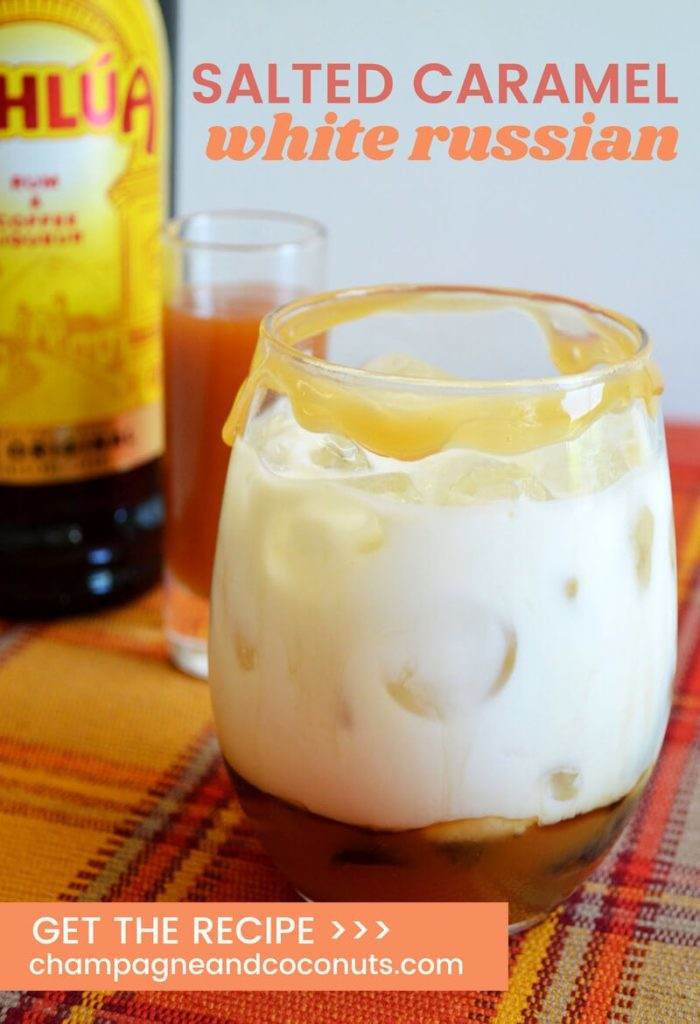 How to make the Salted Caramel White Russian
Be sure to start with putting some caramel sauce in your glass. I like to leave a nice dollop on the bottom. You can even rim your glass with caramel sauce and let it drizzle down the inside. Then combine your other ingredients in your cocktail shaker, give it a gentle shake and pour over ice.
Print and Save the Recipe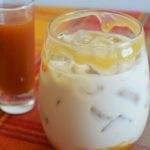 Print Recipe
Salted Caramel White Russian
One of the things I love about a salted #caramel White Russian is that it is so decadent. It's a delicious dessert #drink.
Prep Time3 mins
Total Time3 mins
Servings: 1
Calories: 491kcal
Ingredients
1 oz Caramel Flavored Vodka
1 1/2 oz Kahlua
2 oz Cream (or milk or half n half)
3/4 cup Ice
Caramel Sauce
Course Sea Salt
Instructions
Start by swirling some extra caramel sauce around the inside of your glass.

You can also rim the glass in caramel.

In a shaker, add salted caramel vodka, Kahlua, and milk or cream.

Shake gently to combine.

Pour over ice.

Garnish with additional caramel, if desired, and a pinch of course sea salt.
Notes
Please note that nutrition facts are subject to change based on your choice of ingredients.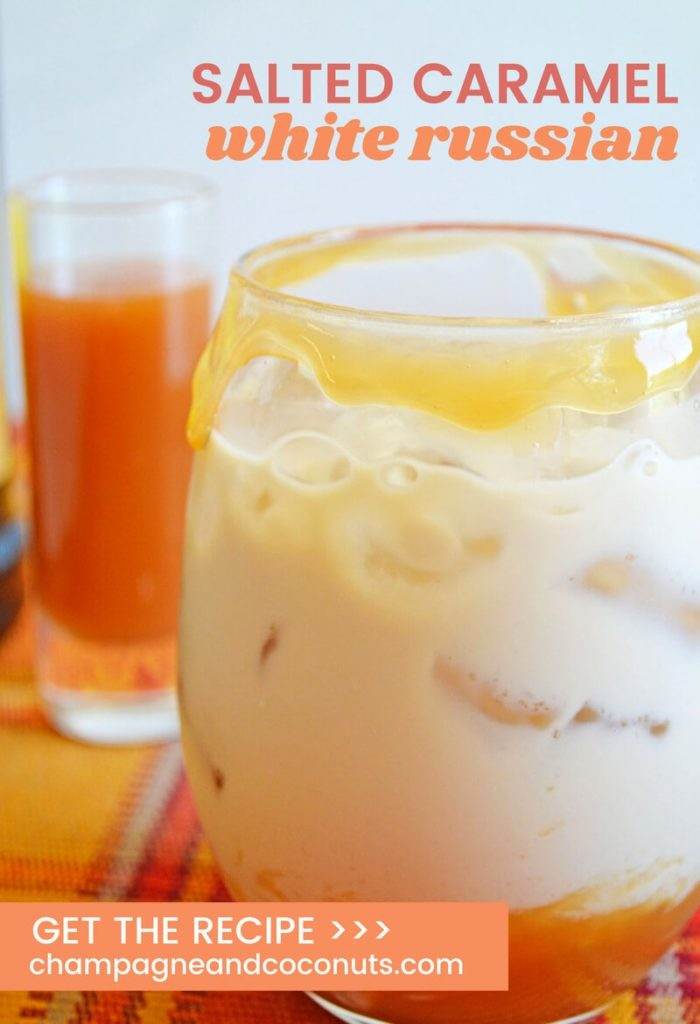 try it and share!
Please let us know how you enjoy our Salted Caramel White Russian recipe. If you make it yourself, please let us know on Pinterest that you tried it and tag us with #champagneandcoconuts on your Instagram photo. If you haven't had a chance to make it yet, be sure to save the recipe on Pinterest so you'll remember where you found it.
You may enjoy following our Pinterest Boards, White Russian Cocktail Recipes and Caramel Cocktail and Mocktail Recipes.