This post may contain affiliate links. Please see our
disclosure
for more information.
Penitent Punch is basically a wine lover's version of a Long Island Iced Tea. Made with Tequila, Vodka, Red Wine, and Lemonade, this cocktail packs a punch on several levels. It's easy to make by simply shaking tequila, vodka, and lemonade together. Pour over ice and top with wine, and you have a festive cocktail dressed up and ready to party.
And this punch recipe only has 137 calories, you can enjoy one without the guilt!
Enjoy Penitent Punch Year Round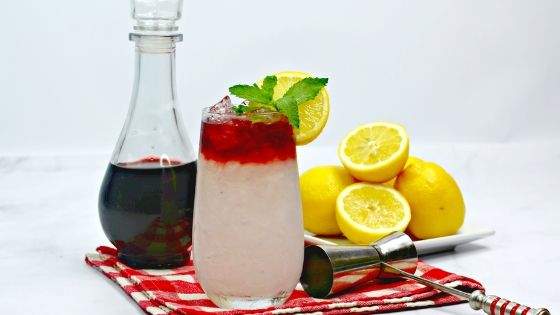 It's easy to find reasons to enjoy this pretty drink all year long. But it is especially suited for summer and autumn gatherings, Christmas, Valentine's Day, and any time the color red is the star of the show. Despite that festive nature, this cocktail also puts out a wonderfully creepy vibe when served up for Halloween – especially if your party has a vampire theme!
You may wonder why a cocktail this pretty has a name like Penitent Punch. Does it mean that this drink is inherently dangerous and likely to make you repentant? Or is this cocktail the perfect antidote to feeling penitent about something else? I guess that is something you will have to decide for yourself!
Serving Penitent Punch for the Holidays
With its red wine float on the top, it's also a great drink to serve for Halloween! It's a very similar drink to a Devil's Margarita.
If you're serving Penitent Punch for Halloween, I like to leave off the garnish and just let the wine do the work for the spooky bit. The way the wine sits on top is nice and bloody. You can always take a pair of plastic vampire teeth and use it similarly to how we did in our Vampire Bite cocktail for fun too!
If you're serving the drink for Christmas time, I leave off the lemon wheel and add an extra large mint garnish to really emphasize the red, green and white festive colors.
Ingredients you need to make Penitent Punch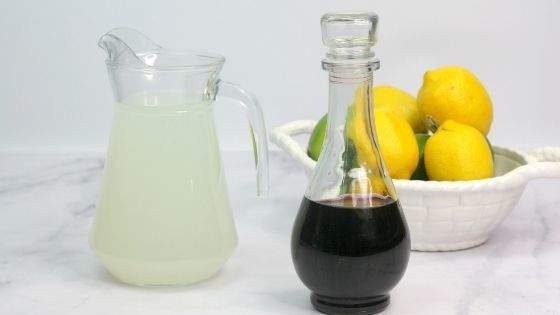 Serves: 1 8 oz glass
1/2 oz Tequila
1/2 oz Vodka
4 oz lemonade
1 oz Red Wine
You'll need these bar tools to make the drink:
Jigger
Cocktail Shaker
Beverage Glasses
How to make Penitent Punch
Mix the tequila, vodka, lemonade, in a cocktail shaker.
Shake to combine.
Pour over ice in an 8oz glass and top with red wine.
ENJOY!!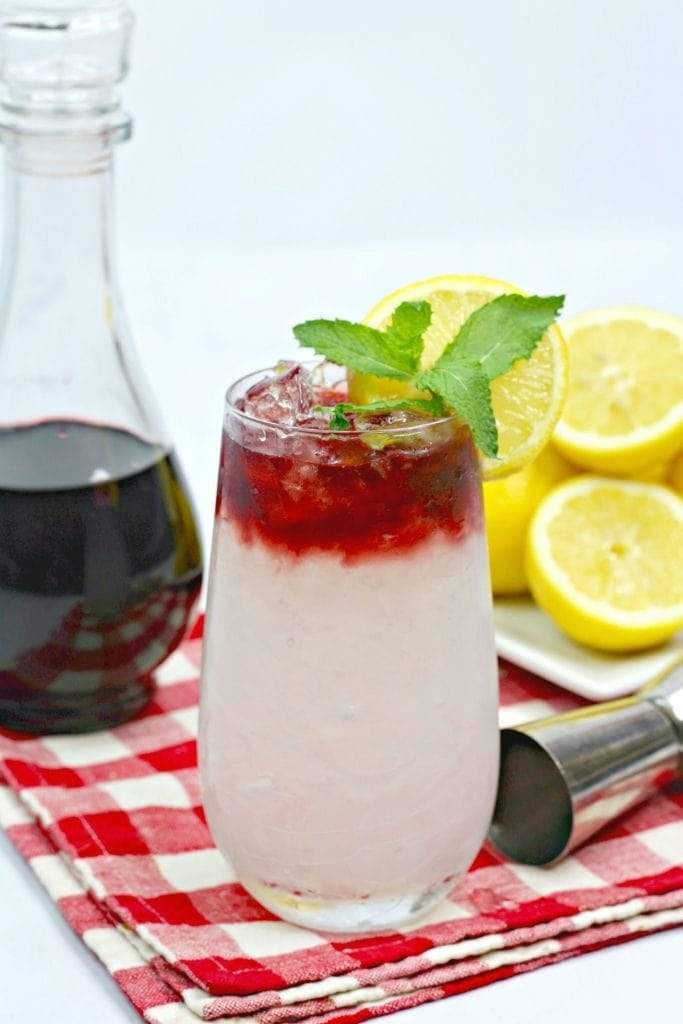 Print and Save the Recipe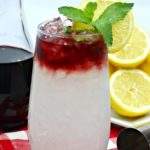 Print Recipe
Penitent Punch
Penitent Punch is a delicious cocktail that's similar to a Devil's Margarita. Mix your drink and top with a red wine float. It's perfect to serve all year.
Prep Time3 mins
Total Time3 mins
Servings: 1
Calories: 137kcal
Equipment
Jigger

Cocktail Shaker

Beverage Glasses
Ingredients
1/2 oz Tequila
1/2 oz Vodka
4 oz Lemonade
1 oz Red Wine
Instructions
Mix tequila, vodka, and lemonade in a cocktail shaker.

Shake to combine.

Pour over ice in an 8 oz glass and top with red wine.

Enjoy!
Notes
Please note that nutrition facts are subject to change with your choice of ingredients.
try it and share!
Please let us know how you enjoy our Penitent Punch recipe. If you make it yourself, please let us know on Pinterest that you tried it and tag us with #champagneandcoconuts on your Instagram photo. If you haven't had a chance to make it yet, be sure to save the recipe on Pinterest so you'll remember where you found it.
You may enjoy following our Pinterest Boards, Tequila Recipes and Halloween Cocktail and Mocktail Recipes.