This post may contain affiliate links. Please see our
disclosure
for more information.
Ah, brunch. I love a lazy, relaxing brunch with friends on the weekend with great food, conversation, and drinks. And enjoying a mimosa is often part of that perfect weekend brunch equation.   Introducing our orange mango mimosas…
Orange Mango Mimosas are your brunchtime's new best friend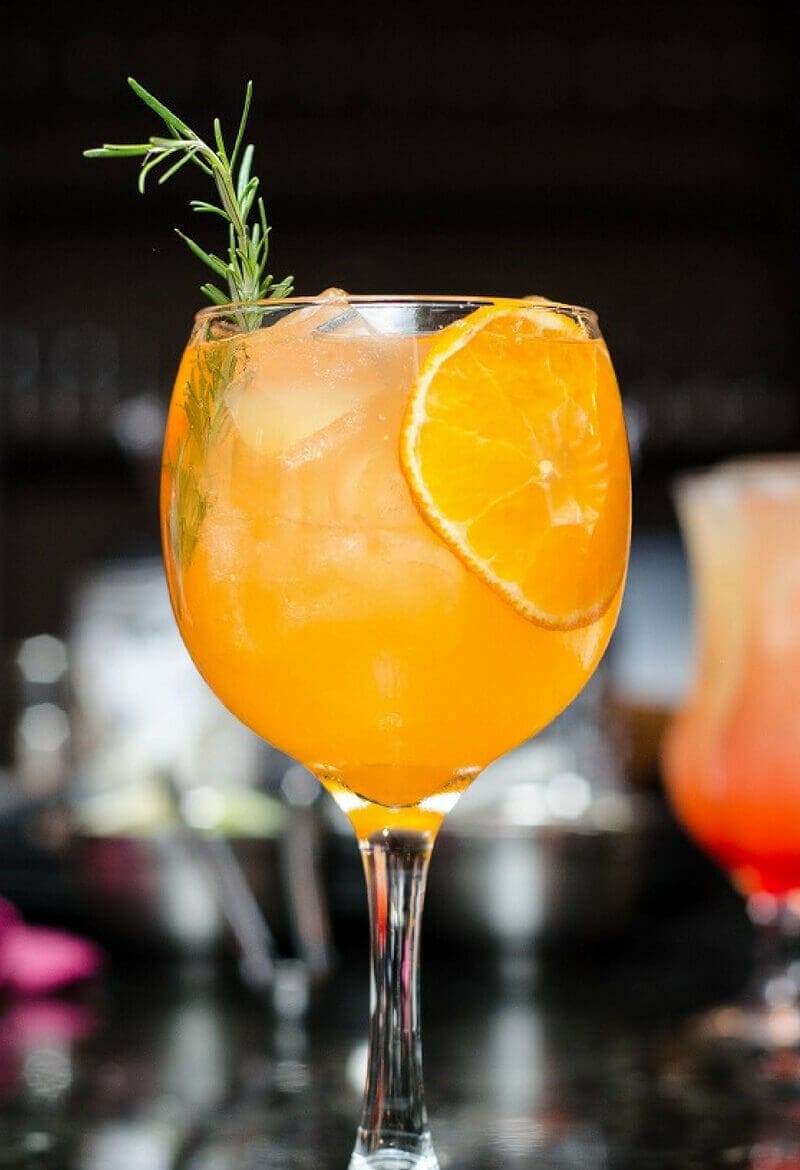 While I absolutely love the delicious simplicity of a classic mimosa, if you've been following along, you know I love a good twist on a classic as well to keep things fresh.  With a bit of champagne, orange juice, and you have some ready to enjoy delight. But when you add some sweet mango flavor to the classic recipe, it gives a mimosa just the right amount of zing.
I also like to try to keep things low calorie and low in sugar. So I often use low or no calorie beverages as mixers. This time, I'm using the Orange Mango flavor from Cascade Ice to make our orange mango mimosas. And our skinny mimosa recipe has only 100 calories!
You may also enjoy some of our other delicious cocktail recipes like these:
What you need to make orange mango mimosas:
One of the things I love about making mimosas is how easy they are to make. And they are so simple to make in batches as well if you're serving a crowd. You can easily prepare a gorgeous pitcher full of orange mango mimosas as well as making them in individual glasses.
You need:
Fresh Orange Juice
Champagne or other other sparkling wine
Orange slices for garnish
Make it a mocktail!
To make a non-alcoholic mocktail version, simply replace the champagne with sparkling grape juice.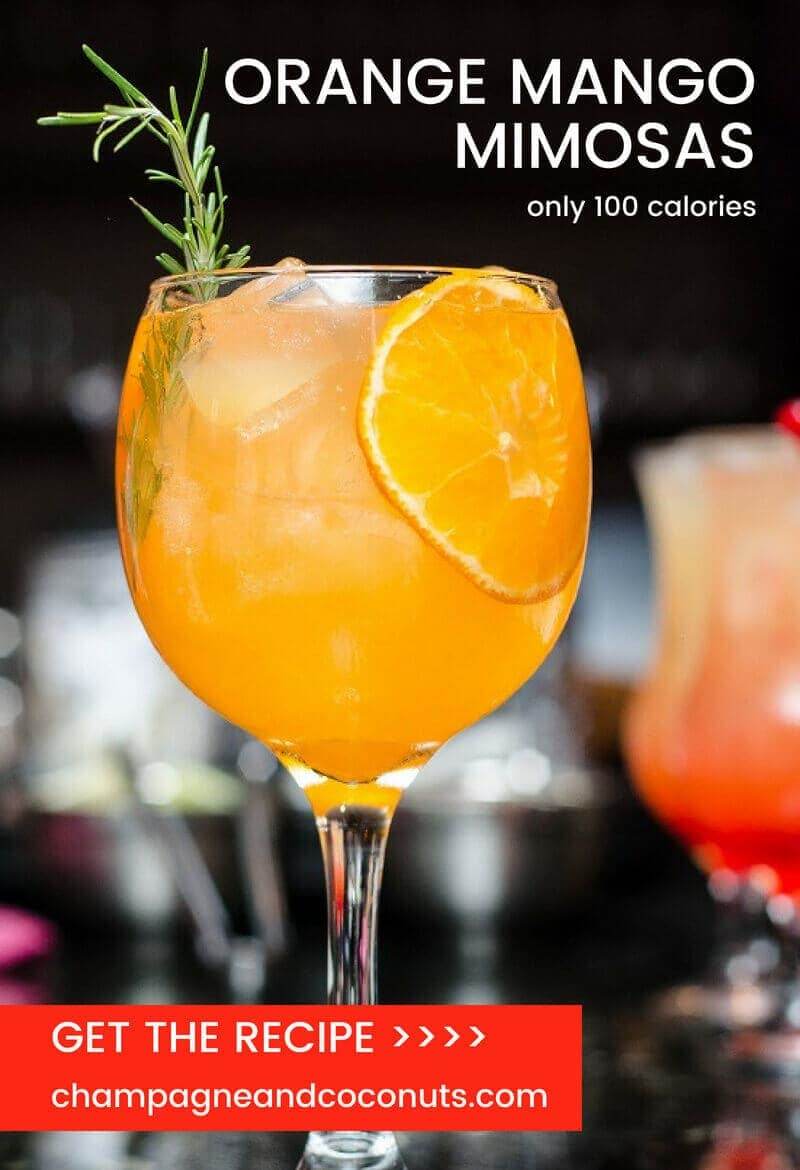 Making orange mango mimosas is easy:
To try a new twist on this classic brunch staple, start with your typical champagne flute. If you really want to jazz it up a bit, you can even rim the glass with sugar.
Pour in some chilled champagne and top the glass off with Cascade Ice Orange Mango! Add a splash of fresh orange juice if desired and stir. Garnish with an orange slice and enjoy your new favorite brunch beverage!
Save and print the recipe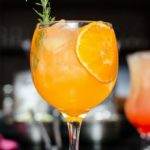 Print Recipe
Orange Mango Mimosas
Orange Mango Mimosas are your new weekend brunch best friend. A twist on the classic mimosa recipe, orange mango mimosas use orange mango Cascade Ice mixed with champagne and a splash or orange juice. They're so easy to make.
Prep Time1 min
Total Time1 min
Servings: 1 glass
Calories: 100kcal
Ingredients
4 ounces Champagne
4 ounces Orange Mango Cascade Ice
1 splash Orange Juice
Orange Slices for garnish
Instructions
Pour champagne into your flute.

Top with Orange Mango Cascade Ice.

Add a splash of fresh orange juice.

Garnish with an orange slice.

And enjoy! Cheers!
Notes
Please note that nutrition information is subject to change with your choice of ingredients. Depending on the size of your champagne flutes, you may need to use more or less champagne and Cascade Ice. Essentially, you just need to use equal parts of each to make the cocktail.
try it and share!
Please let us know how you enjoy our Orange Mango Mimosa recipe. If you make it yourself, please let us know on
Pinterest
that you tried it and tag us with #champagneandcoconuts on your
Instagram
photo. If you haven't had a chance to make it yet, be sure to save the recipe on Pinterest so you'll remember where you found it.