We may earn money or products from the companies mentioned in this post. We are a participant in the Amazon Services LLC Associates Program, an affiliate advertising program designed to provide a means for us to earn fees by linking to Amazon.com and affiliated sites.
I've always loved a great sparkling slush. When I was a kid, I had a  couple of different snow cones machines, and I sure loved using them during the summer.  I had one that was shaped like Snoopy's dog house; Snoopy was sprawled on top of the house and the entrance to the house is where the ice would come out after it was crushed. Then I could flavor the ice however I wanted to. And voila! I had a delicious slush!
Make your snow cone a no-calorie sparkling slush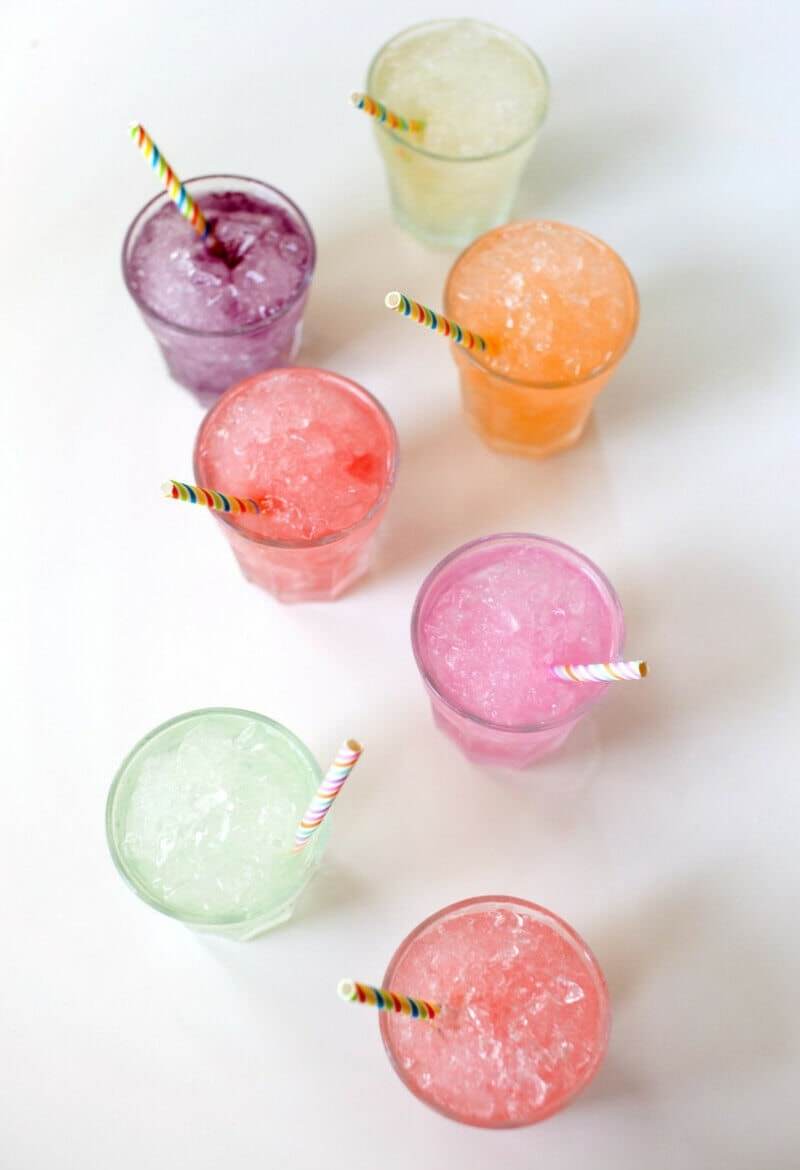 Now, I've got a blender, but whenever I make a sparkling slush, I always smile to myself thinking about that charming Snoopy snow cone maker. The blender is great, but it's just not quite as much fun. But, I still get to have a good time these days, because I can make so many flavors of slushes. AND the have no calories!
Whether you call it a slush, a slushie, or a snow cone. They all taste great.  And you can save calories by using Sparkling Ice to add the flavor. I'm a big fan of reducing calories wherever I can, and Sparkling Ice is one of my go-tos for adding some no-calorie flavor.
In fact, there are 16 different flavors of Sparkling Ice, so you can make all kinds of flavor combinations. I personally like to just pour it on as it is and enjoy a single flavor, but you can mix them to your heart's content.  Afterall, you get to choose from these flavors:
Grape Raspberry
Black Cherry
Black Raspberry
Pomegranate Blueberry
Cherry Limeade
Strawberry Watermelon
Stawberry Lemonade
Kiwi Strawberry
Pink Grapefruit
Peach Nectarine
Orange Mango
Crisp Apple
Coconut Pineapple
Ginger Lime
Classic Lemonade
Lemon Lime
What you need to make a Sparkling Slush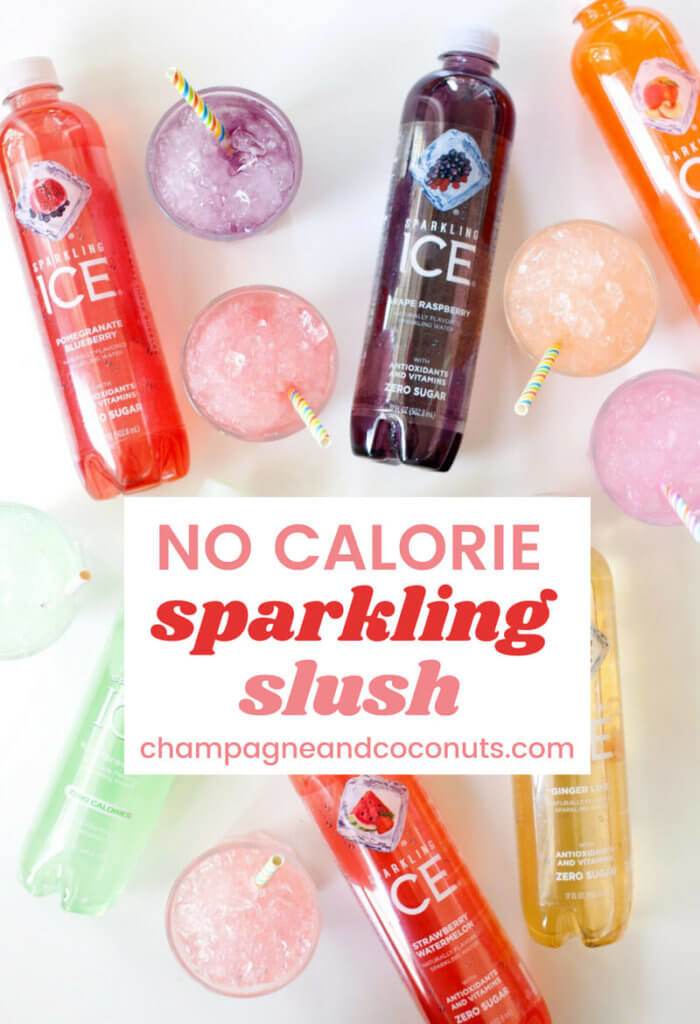 The ingredients are really simple. In fact, there are just two — Ice and Sparkling Ice. It doesn't get much easier than that.
Ingredients:
Ice
Sparkling Ice
Note: If you'd like to make this a slush with alcohol, you can easily mix in your favorite liquor. I like using something that is clear like vodka so it doesn't alter the color of the slush too much. Just note that it will still be a low-calorie refreshment, but it will no longer be zero calories.
How to make a Sparkling Slush
It's so easy. All you need is a blender and your cup.  You may need a spoon if you decide to get fancy and layer flavors.
Directions:
Blend ice cubes on a medium speed for a few seconds or until desired consistency is reached. Place in a glass and use your favorite Sparkling Ice flavor on top.
Save and print the recipe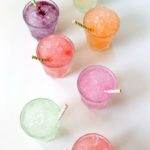 No-Calorie Sparkling Slush
Course:
Dessert, Drinks, Snack
Ingredients
2

cups

ice

2

cups

Sparkling Ice

in the flavor of your choice
Instructions
Place ice in blender. Crush ice on medium speed or pulse until it reaches the desired consisitency.

Pour Sparkling Ice on top. If you like it thick, use less Sparkling Ice. This is best if serving as a snow cone. If you like it more like a beverage, use more Sparkling Ice.
Recipe Notes
Please note that nutrition information may vary with your choice of ingredients should you make a substitution.
try it and share!
Please let us know how you enjoy our Sparkling Slush recipe. If you make it yourself, please let us know on Pinterest that you tried it and tag us with #champagneandcoconuts on your Instagram photo. If you haven't had a chance to make it yet, be sure to save the recipe on Pinterest so you'll remember where you found it.
5