This post may contain affiliate links. Please see our
disclosure
for more information.
At first glance, this Cran Apple Smash seems like it should be served around the holidays and that's it. After all – cranberries! But I'm telling you – cranberries or no, this drink is delicious and refreshing, with flavors suitable for almost any time of the year!
Drink a Cran Apple Smash Year Round!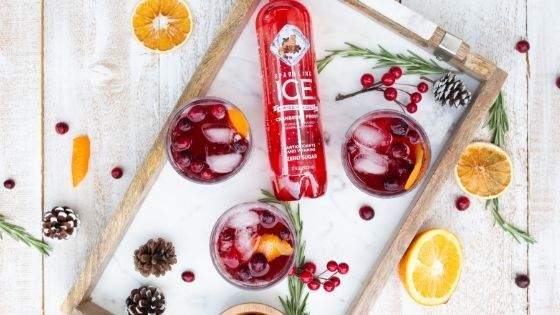 You see…there is much more to this Cran Apple Smash than cranberries. Which, of course, is obvious by the name – there's apple, too. But there is also this wonderful citrus component to it, so this drink tastes like you added a splash of sunshine into the mix – and suddenly, you see how refreshing this drink could be on a hot summer day!
I also love how easily you can switch the Cran Apple Smash from cocktail to mocktail and back again. Simply replace the citrus bitters with orange juice and you're good to go. This is a drink that everyone can enjoy, and to me, those are always the best drinks of all!
You may also enjoy sipping on some other delicious cranberry drinks (and even a garnish) too! Why not give some of these a try:
Enjoy a 70 calorie Cran Apple Smash
Our cran apple smash is a great low-calorie drink. It only has 70 calories, so you can enjoy it without the guilt. You can further reduce your calories in this drink if you substitute lite or diet cranberry juice.
Ingredients you need to make the Cran Apple Smash
5 Cranberries
1 ½ oz. Cranberry Juice
2 ½ oz. Apple Cider
Dash of Angostura Bitters
Orange Peel
Note: If you can't find the Sparkling Ice Cranberry Frost in your area, you can substitute cranberry juice or cranberry juice cocktail. If you're interested in keeping the calories low, you may also substitute for the diet cranberry juice cocktail.
If you would like to serve the cranapple smash with more alcohol, we suggest adding 1 or 2 ounces of your favorite whiskey or bourbon. The flavors combine really well together.
Make it a Mocktail instead
To enjoy the the cran apple smash without alcohol, omit the bitters and add a splash of orange juice.
How to make the Cran Apple Smash
In a highball glass, muddle cranberries.
Pour in Sparkling Ice Cranberry Frost and cranberry juice.
Add 4 dashes of citrus bitter sand top with apple cider.
Finish with ice and an orange peel garnish.
Note: You can easily serve this drink as a punch. Simply multiply the ingredients by the number of servings you need, and it's a delightful drink to serve in a pitcher or a punch bowl. If you're serving in a punch bowl, we recommend adding the Sparkling Ice prior to serving so that it will retain its fizz.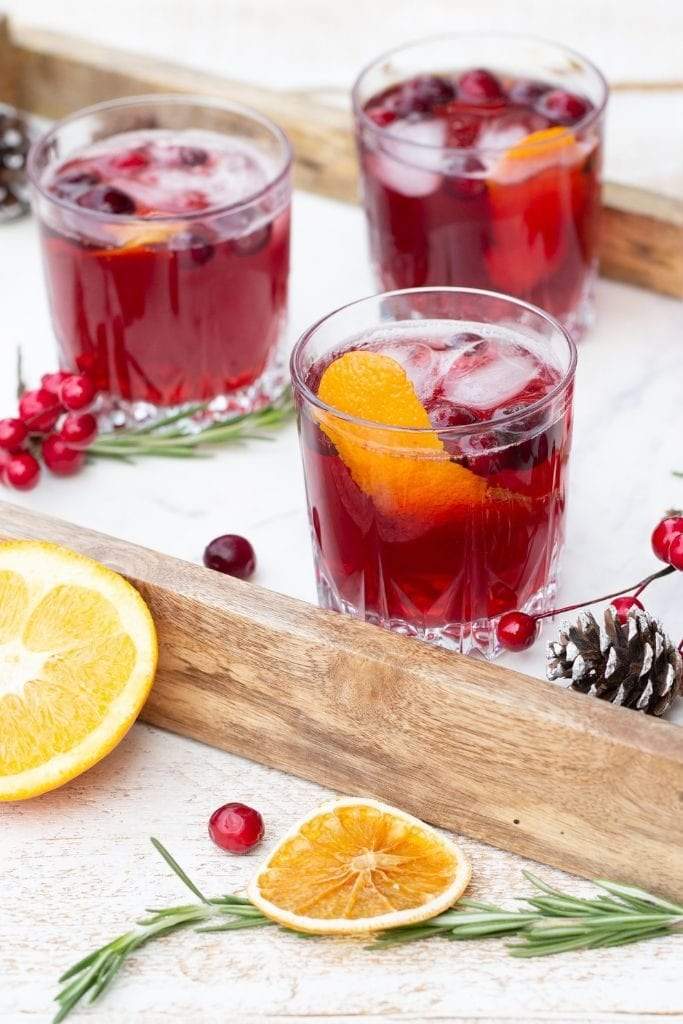 Print and Save the Recipe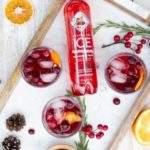 Print Recipe
Cran Apple Smash
A refreshing Cran Apple Smash can be made with or without alcohol. And it's low in calories too when you make it with Sparkling Ice. Perfect to enjoy year round, but it's especially nice to serve for Christmas.


Prep Time3 mins
Total Time3 mins
Servings: 1
Calories: 70kcal
Ingredients
Ingredients to Make Cran Apple Smash
5 Cranberries
2 oz Sparkling Ice Cranberry Frost
1 1/2 oz Cranberry Juice
Citrus Bitters
2 1/2 oz Apple Cider
Orange Peel
Instructions
Instructions to Make Cran Apple Smash
In a highball glass, muddle cranberries.

Pour in Sparkling Ice Cranberry Frost and cranberry juice.


Add 4 dashes of the citrus bitters and top with apple cider.


Finish with ice and an orange peel garnish.

Notes
Please note that nutrition facts are subject to change based on your choice of ingredients. 
try it and share!
Please let us know how you enjoy our Cranapple Smash recipe. If you make it yourself, please let us know on Pinterest that you tried it and tag us with #champagneandcoconuts on your Instagram photo. If you haven't had a chance to make it yet, be sure to save the recipe on Pinterest so you'll remember where you found it.
You may enjoy following our Pinterest Boards, Cranberry Recipes and Christmas Cocktail and Mocktail Recipes.