This post may contain affiliate links. Please see our
disclosure
for more information.
Celebrate Mardi Gras in true Fat Tuesday style with our indulgent Boozy Rum King Cake Shake garnished with a fresh beignet
Let the good times roll, or at least get the party started, with our delicious Boozy Rum King Cake Shake. Made with the yummiest Blue Bell King Cake ice cream, it's like a little bit of heaven. And add that fresh beignet for garnish? No wonder they call these freak shakes when you pile on the goodies! They're freaky good!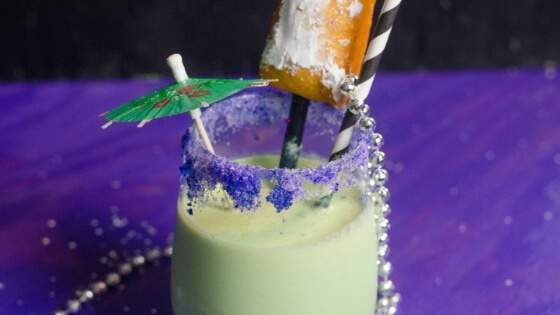 When that creamy ice cream meets your palate, you know it's going to be a good time. So put on your flashiest beads and make some of these shakes for your krewe. It's really easy to make a couple or a dozen of these drinks.
Boozy Rum King Cake Shake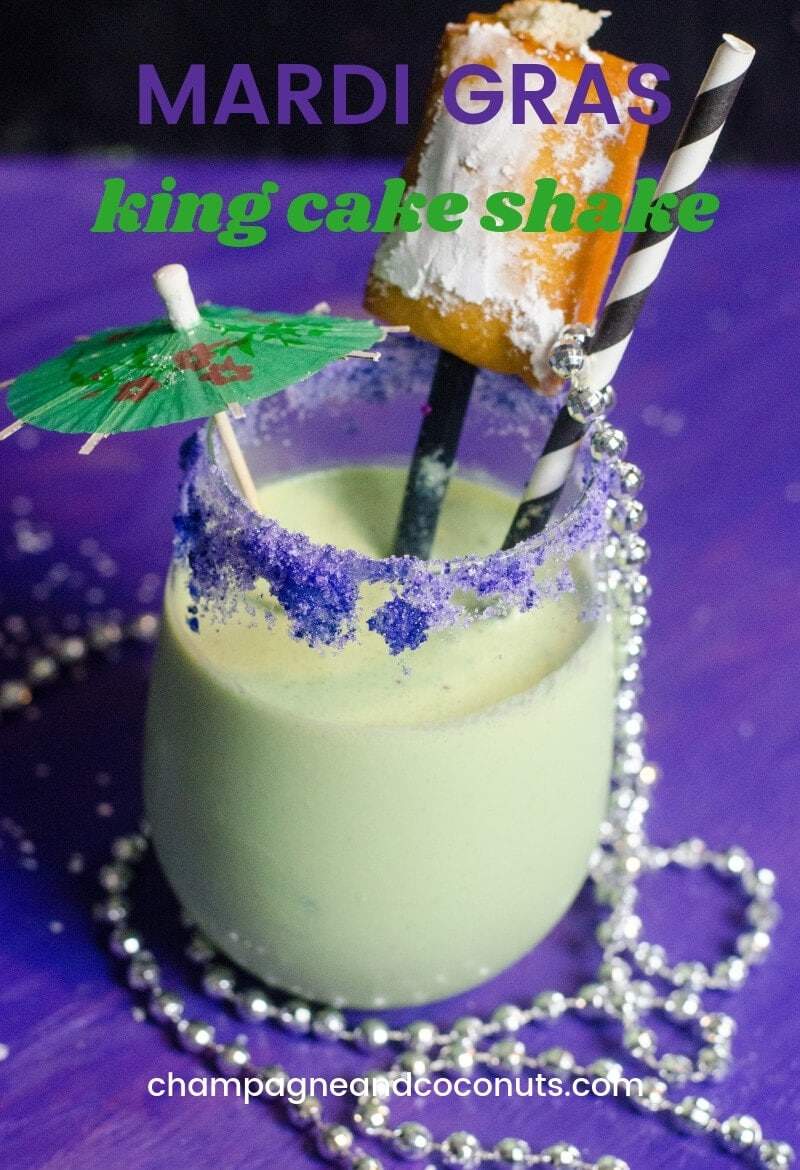 Made with Texas's finest Blue Bell ice cream, this boozy shake is sure to be a hit.
And if you're fortunate enough to live in New Orleans, by all means, get your beignets from Cafe du Monde. But if you're like me and are a few thousand miles away, we like this recipe to make beignets at home. After all, if you're making a King Cake Shake, you need some other New Orleans delights.
A note about nutrition: So Mardi Gras is FAT TUESDAY and is the time to indulge before Lent begins if you observe it. So it's a good day for a cheat day. And you'll want to have a cheat day if you decide to eat the beignet. And who's not going to eat the biegnet? Just keep in mind that eating the beignet adds 700 calories to the drink. So savor it; it's truly an indulgence. We can do our penance the next few weeks, right?
Ingredients you need to make the Boozy Rum King Cake Shake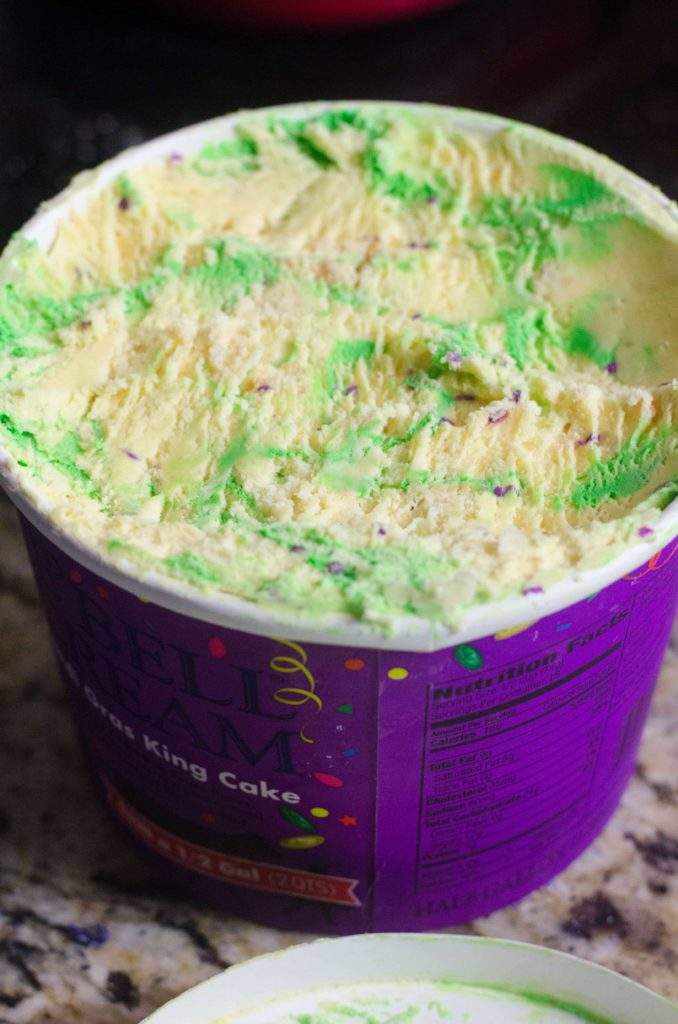 1.5 ounces of silver rum
3 scoops king cake ice cream (Blue Bell)
1 beignet, for garnish
You will also need:
Simple Syrup – for the rim
Purple Sanding Sugar – for the rim
2 straws – 1 to drink with and one to support the beignet
1 umbrella, for fun
Make it a Mocktail instead
If you'd like to serve the shake without alcohol, simply omit the rum. You may want to add a bit of half n half in the blender to help the drink blend more smoothly.
How to make the Boozy Rum King Cake Shake
If you don't have purple sugar, you can easily make your own by tinting some regular sugar with food coloring.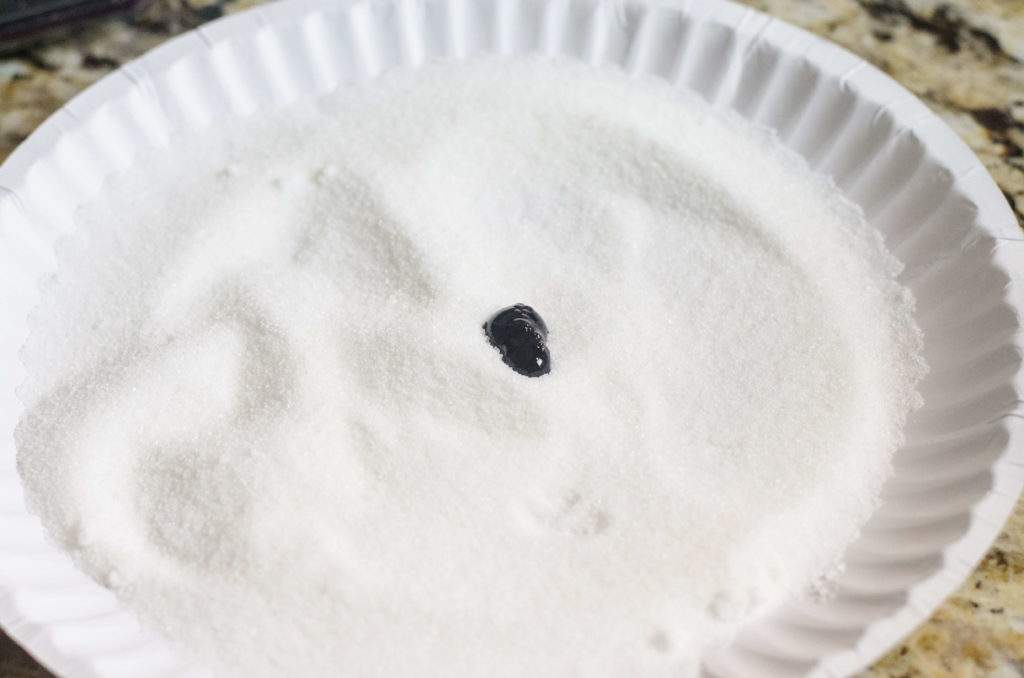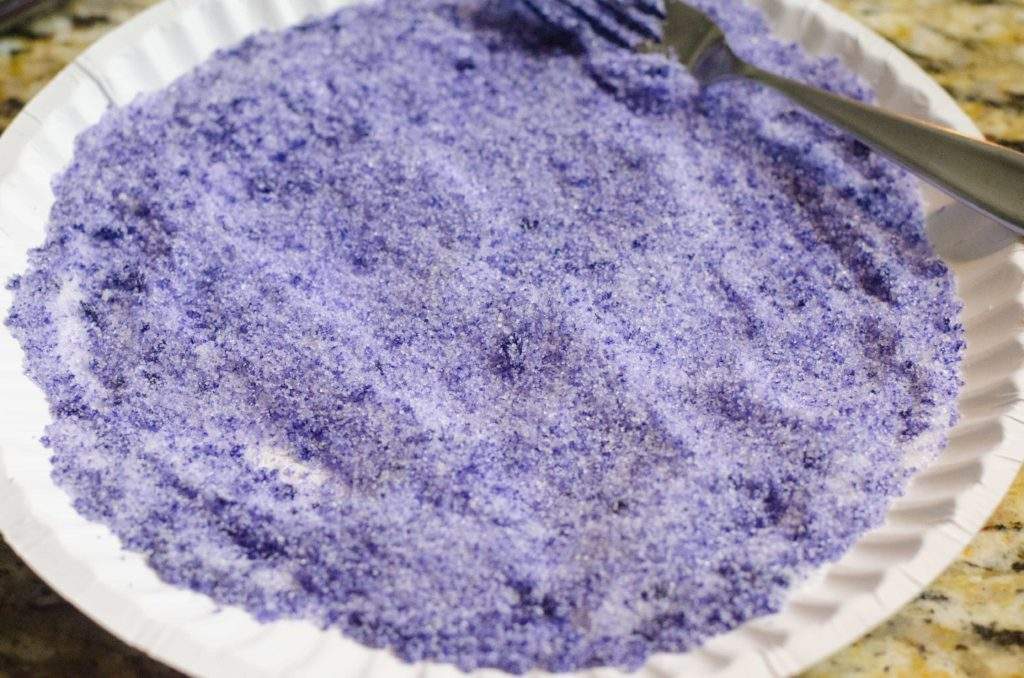 Place rum and ice cream in a blender.
Blend and pour into glass.
Once in glass feed a straw through the beignet and set in the glass.
Add umbrella and straw and serve!
Pro tip:
If the shake is too thick, add more rum. If the shake is too thin, add more ice cream.
Print and Save the Recipe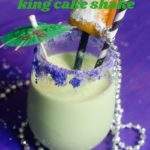 Print Recipe
Boozy Rum King Cake Shake
Our boozy rum king cake shake is made with Blue Bell's Mardi Gras Ice Cream. It's the perfect Fat Tuesday indulgence, especially topped with a beignet.
Prep Time5 mins
Total Time5 mins
Servings: 1
Calories: 381kcal
Equipment
Blender

Bowl

Small Plate

Glass
Ingredients
1.5 oz Silver Rum
1.5 cups Blue Bell King Cake Ice Cream (3 scoops)
1 Beignet for garnish
Sanding Sugar for rim
Simple Syrup for rim
Instructions
Pour some simple syrup in a shallow bowl that's wider than the rim of your cocktail glass.

Pour some sanding sugar on a small plate.

Dip the rim of your glass into the simple syrup and then into the sanding sugar. You'll want to gently roll the rim in the sugar to make sure it's well-coated.

Place rum and ice cream in the blender.

Blend, and pour into a glass

Feed a straw through the beignet and set it in the glass.

Add your straw and a cocktail umbrella to make it pretty and enjoy!
Notes
Please note that nutrition facts are subject to change based on your choice of ingredients. The calories for this recipe is based on the shake itself. It excludes the calories from the sugared rim and beignet. If you're using a homemade beignet, most of those have about 700 calories each.
try it and share!
Please let us know how you enjoy our Boozy Rum King Cake Shake recipe. If you make it yourself, please let us know on Pinterest that you tried it and tag us with #champagneandcoconuts on your Instagram photo. If you haven't had a chance to make it yet, be sure to save the recipe on Pinterest so you'll remember where you found it.
You may enjoy following our Pinterest Boards, Rum Recipes and Mardi Gras Cocktail and Mocktail Recipes.