This post may contain affiliate links. Please see our
disclosure
for more information.
Avengers: Endgame is coming. Get ready for your viewing parties with some Awesome Avengers Themed Drinks.
If you are hastily re-watching all 22 Avengers movies in preparation for Avengers: Endgame, you'll need something tasty to sip on while you're watching. That's a lot of movies to watch. It's epic in the literal sense of the word.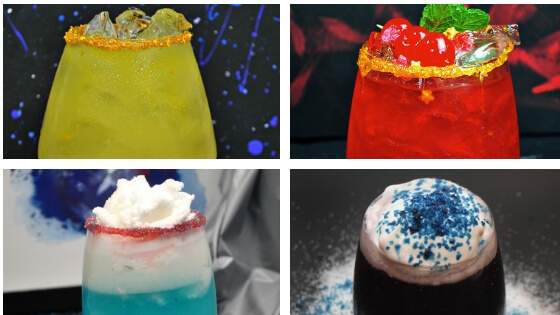 And epic it is. I really believe that Marvel has created the great American epic with the Avengers series. The characters are iconic, and they follow an incredible hero's journey. It's no wonder that people love throwing theme parties, or just having some fun with their family and friends to celebrate the movies.
We've loved so many of these characters for so long now. From Captain America and Iron Man to newer Avengers like Black Panther and the Guardians of the Galaxy, we've laughed and cried along with them. So let's pour ourselves a cocktail or mocktail and raise a glass to get ready for the Endgame.
Celebrate Endgame with some terrific Avengers Themed Drinks
You'll find that some of these drinks have alcohol, and some of them are mocktails. Most of the mocktails are fruity, so if you want to serve them with alcohol, you can easily modify them with a shot of vodka, rum, or tequila.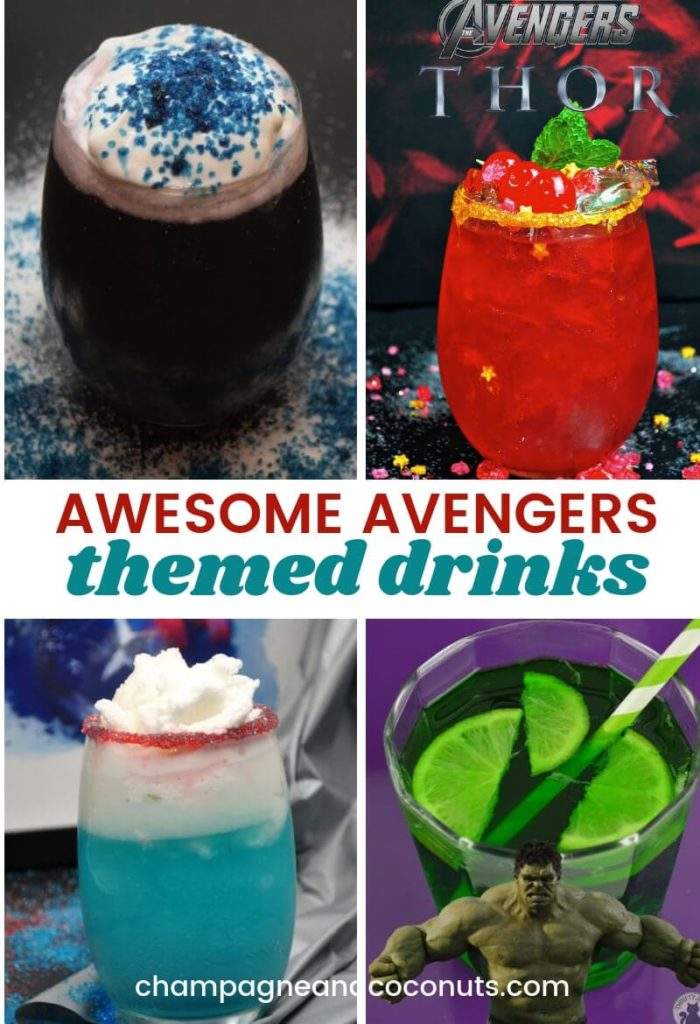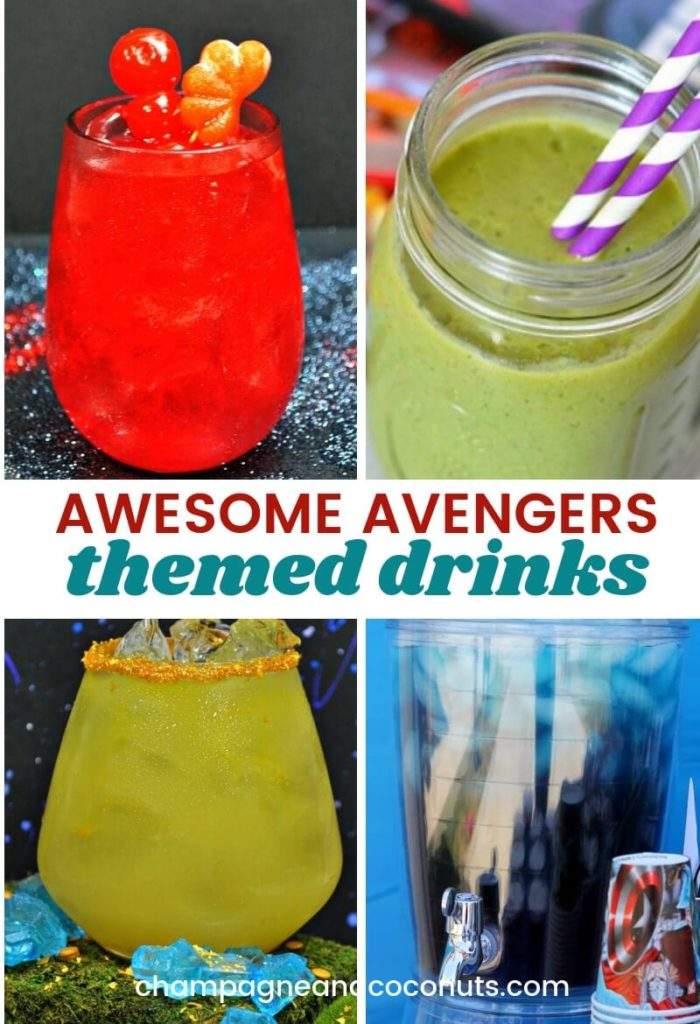 More Fan Inspired Cocktail Recipes here at Champagne and Coconuts
If you enjoy fan inspired cocktail recipes, we have some more that you may enjoy. We are not-so-secret geeks here at C&C.
Check out the Mother of Dragon Fruit Cocktail inspired by Daenerys Targaryan herself. It's perfect to serve if you're hosting a Game of Thrones watch party.
If you are a Harry Potter fan, we have a handful of drinks you may enjoy. We have a great recipe for Harry Potter's Pumpkin Juice, a dry ice cocktail inspired by the Crimes of Grindelwald, and our blue curacao based drink inspired by the Occamy Beast in Fantastic Beasts and Where to Find Them.
If you love Hocus Pocus like we do, check out our fun homage to the Sanderson Sisters, Another Glorious Morning.
DC fans will enjoy The Golden Trident, an Aquaman inspired cocktail recipe.
try it and share!
Please let us know how you enjoy trying some of these great Christmas Cocktail recipes. If you make one yourself, please let us know on Pinterest that you tried it and tag us with #champagneandcoconuts on your Instagram photo. If you haven't had a chance to make it yet, be sure to save the recipe on Pinterest so you'll remember where you found it.
You may enjoy following our Pinterest Boards, Avengers Themed Cocktail and Mocktail Recipes, and Fandom Inspired Cocktail and Mocktail Recipes.
Disclaimer: Never use blogger photos without permission. We obtained permission to use the photos included in this article from various Facebook Roundup groups. Links were submitted by blog owners/representatives and are being used in accordance to the group rules.